ABOUT THE LITTLE FIREFACE PROJECT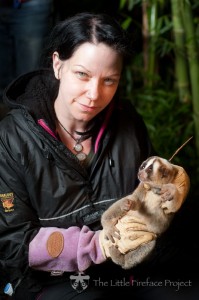 Slow lorises are a unique group of primates found throughout South and Southeast Asia. Their vice-like grip, snake-like movements, shy nature, and most remarkably, their venomous bite, make them unique amongst the primates. They also are to many people undeniably adorable, and to others, nature's answer to over 100 diseases. Their slow movements make them easy prey to expert hunters who literally empty the forests of these shy primates – amongst the most common mammals seen in Asia's illegal animal markets, but amongst the rarest spotted even in Asia's best protected forests.
The Little Fireface Project, named after the Sundanese word for loris, is the world's longest running loris conservation project, started in 1993, under the auspices of the Nocturnal Primate Research Group of Oxford Brookes University. Our research was highlighted in the award winning 2012 film Jungle Gremlins of Java. We aim to save lorises from extinction through learning more about their ecology and using this information to educate local people and law enforcement officers, leading  to empathy and empowerment whereby people in countries where lorises exist will want to save them for themselves. This is done through education, media, workshops and  classroom programmes. Our education does not stop in range countries, but also reaches out to potential western purchasers of loris pets.
---
Tickling IS Torture - 29/06/2015
Here at LFP We are delighted to see the world getting behind the campaign to save the slow loris from the terrible illegal pet trade!
International Animal Rescue's (IAR) 'Tickling is Torture' campaign has received growing publicity in recent weeks, but we think we can all still do better!
Recently the campaign received some celebrity backing from  TV traveller Simon Reeve, comedian and actress Jo Brand, actor Peter Egan and the TV naturalist Chris Packham; quite a list of supporters.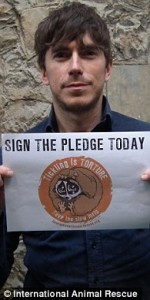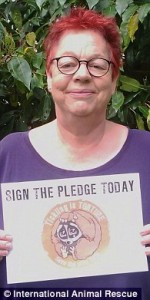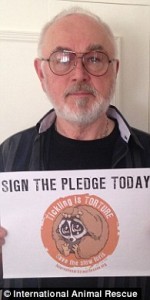 Although people think the slow lorises in these videos look "cute", healthy and happy, they are often showing signs of high stress levels, obesity and injury. Slow lorises belong in the wild, and we think you would agree when you look at the two photographs below, which loris looks happier and healthier!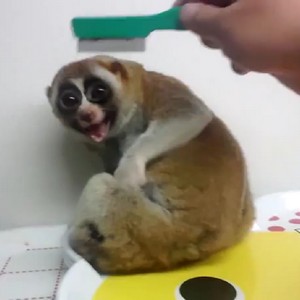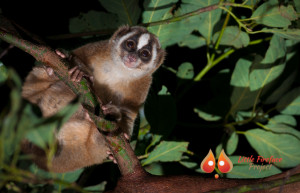 So PLEASE sign the pledge, it will only take a few moments!! And take a moment to share the link with your friends on Facebook and Twitter!
You can learn more about why slow loris pet videos are so cruel, from our inspiring Director, Professor Anna Nekaris, here.
And you can watch the IAR campaign video here. Be warned the video contains some heart breaking images but this is the TRUTH behind these "cute" videos, PLEASE watch and learn! Let's send this video viral and stop the abundance of cruel slow loris pet videos.
You can also support the fightback by wearing the 'Loris: Forest Protectors, Not YouTube Pets' message, glowing and bright on your back.
Together we can stop the cruelty of these slow loris pet videos!
---
Tweets by @littlefireface