Meet our field team!
Professor Anna Nekaris – Director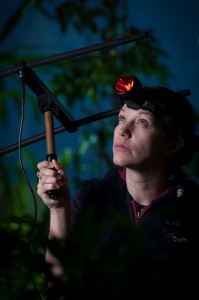 Prof Anna Nekaris is a world-renowned Professor in Anthropology and Primate Conservation studying the unique group of evolutionary distinct primates known as the Asian lorises.  Her studies cover all ten species, including five she named or elevated from subspecies.  Anna is the Course Tutor for the highly acclaimed MSc in Primate Conservation at Oxford Brookes University, Director of the Little Fireface Project and Convenor of the Nocturnal Primate Research Group.
Denise Spaan- Field Station Coordinator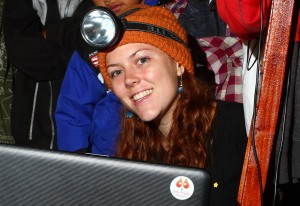 Denise has had a life long interest in the environment and has lived in a series of primate habitat range countries including Rwanda and Ivory Coast. She has recently completed a master's in Primate Conservation at Oxford Brookes University. For her thesis she went to study the Critically Endangered brown-headed spider monkey. She modeled the reasons for habitat use through the novel method of occupancy modelling. Her time in Ecuador instilled a desire to help conserve the world's most threatened primates, including the Javan slow loris. Before that she performed studies on chimpanzees and gorillas in captivity to help improve their welfare.
Ibu Wirdateti – Researcher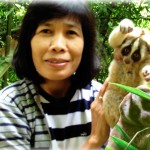 Teti is a mammal researcher in the Zoological Museum Bogor and Indonesian Institute of Sciences, with a focus on nocturnal primates (slow lorises and tarsiers). She has worked on slow lorises (Nycticebus sp.) since 1997  and tarsiers since 2002. Her Masters degree was on genetics and distribution of slow lorises in Indonesia. Apart from genetics, she has been working on distribution and ecology of these primates as well as breeding of slow lorises and tarsiers in captivity. Her research has taken her to West Java (Nycticebus javanicus), South and East Sumatra (N. coucang and Tarsius bancanus), Central and South Kalimantan (N. menagensis and T. bancanus) and then Sulawesi (Tarsius tarsier) to carry out surveys of these little-known primates.
Johanna Rode – Researcher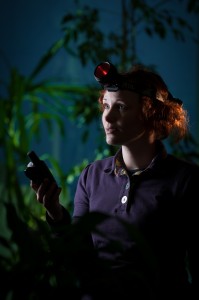 Johanna's university research focused primarily on primate ecology and behaviour: the endemic Cat Ba langur (Trachypithecus poliocephalus) of Northern Vietnam and the nocturnal giant mouse lemur (Mirza zaza) of northwestern Madagascar.  Her studies of the mouse lemur revealed an unexpected aspect of their anatomy: the males seem to have the largest relative testes volume of any primates.  Her research resulted in their Red List status changing from Data Deficient to Vulnerable. Now Johanna is a PhD student on the Little Fireface project; she just completed collecting 18-months ecological data of the Javan slow loris by radio tracking and also is investigating the ecological context and function of slow loris venom.
Dendi Rustandi – Project Manager and Head Tracker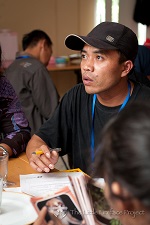 Originally from Pengelangan, Bandung, Dendi is an entrepreneur turned conservationist. Not only can he expertly guide the researchers and volunteers through the intricate maze of Cipaganti's fields and agroforests, but he also is adept at tracking the lorises and understanding the intricacies of their behaviour and their importance to the village ecosystem. Dendi was devastated to learn that the slow loris is being imperilled by the wildlife trade and hopes one day to save large tracts of forest in the area just for the lorises. He is a passionate educator and uses these skills to teach children and adults too that lorises are a vital part of the village ecosystem, and why they should be proud to be the protectors of one of the World's Top 25 Most Endangered Primates.
Aconk'z Zbastian Zaelany – Tracker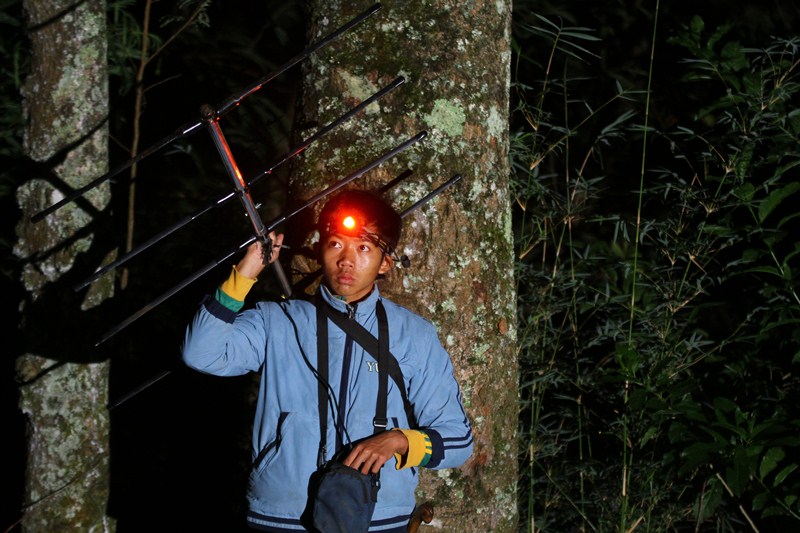 A Jack-of-all-trades, Aconk'z joined LFP as a 'junior' tracker, but it was clear straight away that his skills at finding lorises were above par, earning him the full title of Tracker. Aconk'z has a wonderful talent to watch and describe the loris' behaviour. Our favourite account of his is when he described the hours of zooming eyeshine that some can consider just a little boring as 'disco loris' – it is not boring anymore! Aconk'z is from Cipaganti and has an intimate knowledge of the village and its desires, and helps to integrate what we learn about lorises into our conservation education programmes. Aconk'z also plays a vital role liaising with volunteers, and may be the friendly face that greets you in Bandung if you come to visit our project.
Adin – Tracker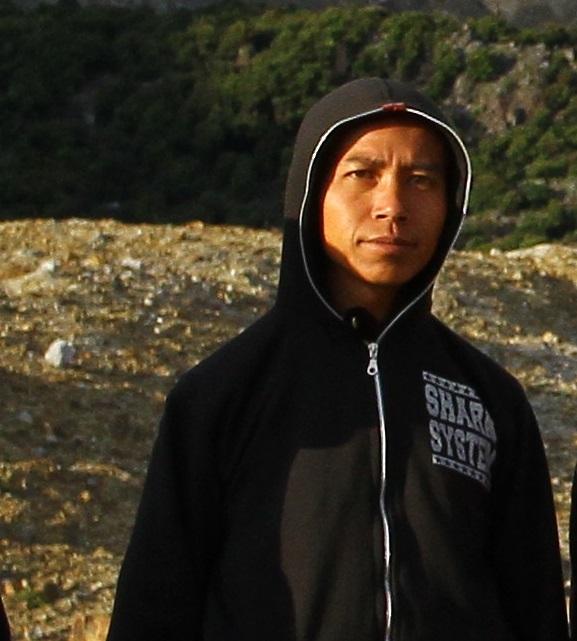 Adin had never heard of a slow loris before joining the LFP team and is a prime example of why our work is so important. He is now a dedicated member of the team, and knows more about loris behaviour than many people in the whole world. Adin guides both our researchers and our volunteers through some of the most difficult terrains in Cipaganti's agroforests, always with a smile. Somehow the students he guides love the 'toughest' lorises that live in the toughest places but he never complains!
Charlotte Young – Education Awareness Ambassador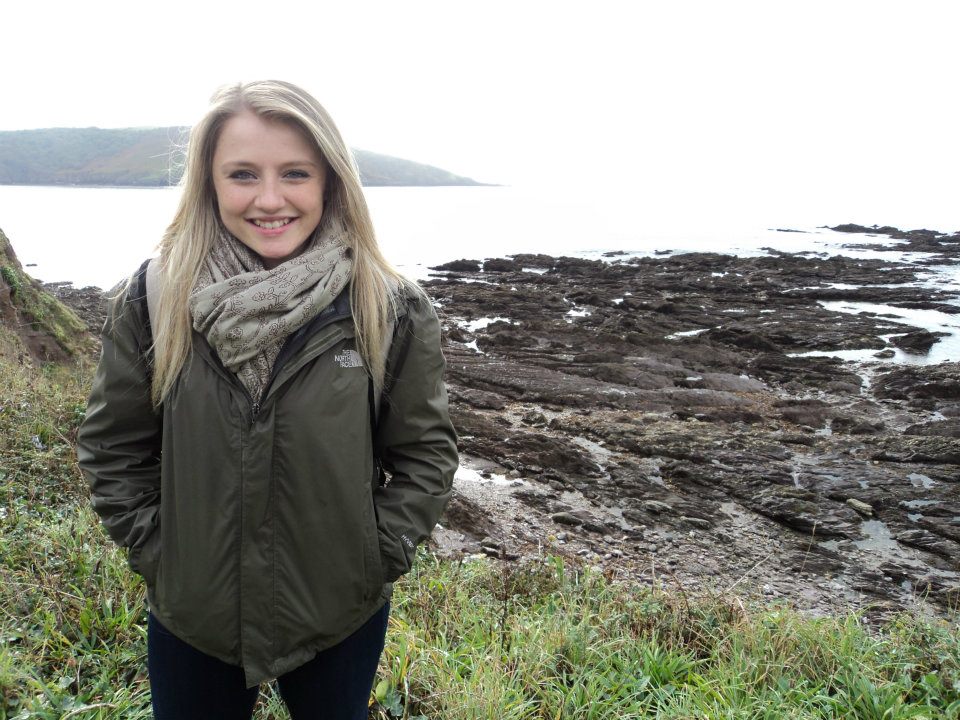 Charlotte is an undergraduate student currently reading for her degree in BScConservation Biology. Her passions for conservation lie closely connected to education and the use of science communication to spread awareness. Charlotte is an ambassador for ETE (Education through Expeditions), a non-profit organisation that consists of a web-based platform connecting school children and university students directly to researchers out in the field. Working closely alongside both local Indonesian schools and the ones subscribed to Charlotte's active live ETE profile, she will connect classrooms and guide culture exchanges between schools. Charlotte's overall aim is to promote consideration and understanding of the slow loris, seed acceptance of other cultures into others and help foster global citizenship for a better world. If you too would like to tune in and follow Charlotte and the work being done on the Little Fire Face Project click here for a direct link to our YouTube channel! 
Muhammad Taufik – Wildlife Photographer In The Field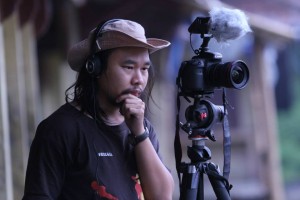 Muhammad Taufik (Moch Taufik) was born August 22, in Bandung, West Java, Indonesia, 1988 and domiciled in Bandung until now, Practicing photography since 2007 while in college and started plunging into wild nature photography since early 2009, but was intrigued by the world of photography as he loves the world of adventure. He has always been a lover of nature and actively follows organisations related to the conservation of nature. He enjoys the natural beauty of Indonesia and also the culture – so in addition to photographing the animal world he also enjoys capturing the natural beauty and culture. He became involved in this field because aside from his background in photography he is also thrilled with adventure – this certainly has something to do with the wild nature photography, where it is essential to have the skill to survive in nature, a highly important in the aspect of getting images in the field. He is also fascinated by the diversity of animals in Indonesia, with a desire to document animals in Indonesia as a means of introducing them to the outside world. As a wildlife photographer he was encouraged a lot by looking at photos or documentaries from several international television broadcast stations such as the BBC Wild Life, NATIONAL GEOGRAPHIC Wild Life and ANIMAL PLANET, the movies has given birth to his desire to document the animals because he loves capturing the essence of nature, adventure and animals.
Wawan Tarniwan – Freelance Photographer at LFP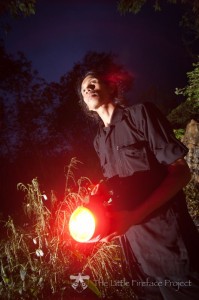 Wawan was born and lived in a small town called Tasikmalaya which is located in the southern province of West Java , Indonesia , on October 1, 1980. He began to pursue wildlife photography for the first time in 2007, at the time of joining The Javan Slow Loris Conservation Project in Tasikmalaya and Kudat. Even before engaging in nature conservation and organisations, he always had a passion for wildlife photography. The beauty of culture, nature and biodiversity in Indonesia has attracted him to record every moment, through a camera lense. His background as a nature lover with the skills to survive in the wild are very supportive in capturing wildlife and its natural beauty and then introduce it to the outside world. The number of impressions in electronic media and print about the beauty in wildlife motivate him as a photographer to capture every wild presence, wherever he is.
Sri Rakim – Education Programme Volunteer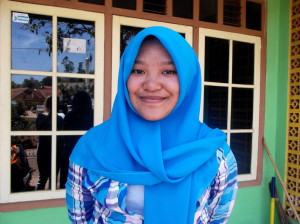 Sri has lived in Cipaganti her whole life and loves the spirit of the village and its people. Sri will prove an essential member of the LFP, as a student teacher she will be at the core of our new Education programme – she's also helping the team improve their language skills. Her experience with the Slow loris goes back a long way as her father is Head Forest Ranger for the Papandayan mountain region. Sri remembers learning about the dangers that face the loris from a young age and she's passionate about being part of a team fighting to save them. Sri's dream is to see her family happy and well, she also wishes the children of Cipaganti receive the best possible education. We hope that her being part of Team Fireface can help make this dream a reality.
Dr Emma Williams – Researcher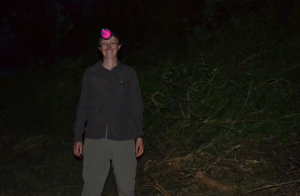 Dr Emma Williams is studying for an MSc in Primate Conservation at Oxford Brookes University. She has conducted research on social communication in baboons and parental behaviour in kittiwakes. She has a particular interest in nocturnal primates and recently carried out a study of the Endangered Northern Ceylon grey slender loris, Loris lydekkerianus nordicus, in Sri Lanka. She is currently investigating environmental enrichment for captive slender lorises based on their behavioural ecology in the wild.
 Nanda Grow – Postdoctoral Researcher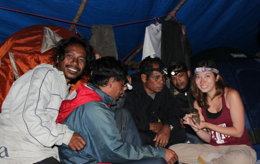 Nanda holds a PhD in Biological Anthropology from the Department of Anthropology at Texas A&M University. She specializes in primate behavioural ecology, with experience on high-altitude pygmy tarsiers (Tarsius pumilus) in Central Sulawesi, Indonesia. Her dissertation research was conducted in the mossy highland forest of Lore Lindu National Park, Sulawesi, Indonesia. Her research examined altitudinal variation in the biology and behavior of pygmy tarsiers (Tarsius pumilus), a tiny, mysterious species endemic to the mountains of Central Sulawesi. Using a combination of behavioural and morphological data, Nanda explored whether the unique traits of pygmy tarsiers are derived adaptations to high-altitude habitats. This question is relevant to understanding early primate adaptation and evolution, and will ultimately inform our understanding of the phylogenetic relationships among Sulawesian tarsiers. She now joins LFP to examine the evolution and ecology of venom in the slow loris.
Grace Fuller – Postdoctoral Researcher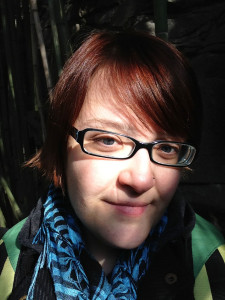 Throughout her life, Grace Fuller has been interested in studying behavior from a variety of perspectives, and she has degrees in psychology and anthropology in addition to a newly acquired PhD in biology. Grace received her PhD from Case Western Reserve University while working as a research associate at Cleveland Metroparks Zoo, where she participated in a variety of studies examining behavior and health in zoo animals. Her PhD research explored the behavioral and hormonal consequences of lighting design for nocturnal prosimians in zoos. For this study, she developed methods for analyzing hormone concentrations in saliva voluntarily collected from pygmy slow lorises and pottos. Grace has conducted fieldwork in Kenya and Cincinnati, Ohio. Although she has worked mainly with primates, Grace has also participated in captive studies of giraffes, armadillos, anteaters, and many other species. She is generally interested in how environmental design affects animal behavior, and in developing methods for measuring behavioral and physiological indicators of animal welfare. Her additional interests include the temporal organization of behavior, and the evolution and behavior of nocturnal primates.
Lara Rogers – Associate Researcher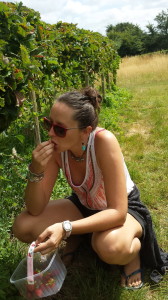 Lara has had a passion for all things wild since she was a child.  Growing up in the concrete jungle of Hong Kong only enhanced her desire to pursue a career in wildlife Conservation.  Having worked all over the world within different conservation fields; Safari guiding in Africa, release programmes in Hong Kong, rescue centres across southeast Asia, research and education in Hong Kong, Borneo, Cambodia, slow lorises have kept a tight grip. There has always been an element of slow loris aid to her work since their first encounter at Kadoori Farm in Hong Kong which guaranteed them the place as her research species for her MSc Primate Conservation at Oxford Brookes.  Lara is passionate about fighting for the underdog, the little known species.  She is now working behind the scenes coordinating the first IUCN/SSC Conservation Action Plan for the Asian Slow Loris and any other roles necessary to keep the project in the field running smoothly. 
Francis Cabana – PhD Researcher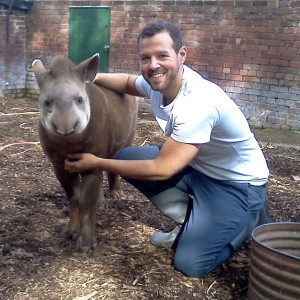 Francis was born in Canada and only recently moved to the UK to complete his Masters degree in Zoo Conservation Biology. He has been working as a nutrition researcher at Paignton Zoo Environmental Park for the last year and a half. When he started working on the pygmy slow loris diets, he quickly realized that the current husbandry manuals were not up to par. Lorises started to be the center of his research topics and somewhat of a healthy obsession. In a very small sampled study, he was able to show that feeding lorises their naturalistic food items can not only impact their health but also their behaviour. Francis is now a PhD student, researching the feeding ecology and nutrition of the Javan Slow Loris. His goal is to have concrete evidence to positively affect how zoo held lorises are fed in zoos and rescue centers. 
Stephanie Poindexter – MSc Researcher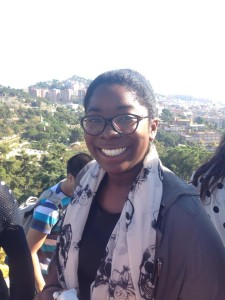 Stephanie received her Bachelors of Art in physical anthropology from Washington University in St. Louis. While studying in St. Louis she worked as a behavioral research intern at the St. Louis Zoo focusing on the Somali wild ass and the Channel Island fox. For her senior project she created activity budgets for four captive chimpanzees being housed at the zoo. Following graduation she spent six months working at New World primate sanctuaries caring for more than 50 marmosets, tamarins, capuchins and spider monkeys. Currently, Stephanie is studying to get her MSc in Primate Conservation at Oxford Brookes University in the United Kingdom. Through her work with captive animals, she has developed an interest in captive management, specifically animal welfare. For her MSc thesis she will evaluate the effectiveness of various food related enrichments (i.e. Gum and nectar) on reducing stress and improving captive loris welfare.
Kathleen Reinhardt – MSc Researcher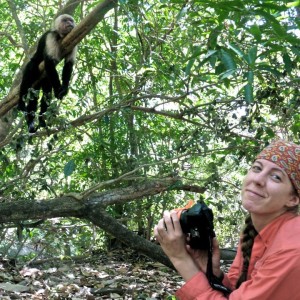 Kathleen received her BA in Anthropology from State University of New York Stony Brook in 2012, where she studied lemur species Propithecus edwardsi and collaborated with scientific illustrator, Stephen Nash. After her undergraduate career she pursued primate field research observing various New World Monkey species in the Peruvian Amazon with NGO Fauna Forever, and then Costa Rica with the Lomas Barbudal Monkey Project.  Currently a research assistant with LFP based in Oxford, Katie will be joining the team in Java this summer. She will be examining the effects of climate on Javan slow loris behaviour and microhabitat use as part of her final MSc project through Oxford Brookes University.

Louisa Musing – MSc Researcher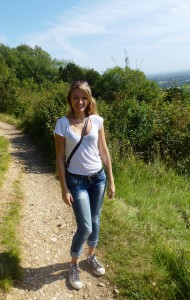 After graduating with a BSc in Anthropology in 2012, Louisa worked for a number of primate conservation charities including; Orangutan Appeal UK, The Gorilla Organization and Primate Education Network. Whilst these positions offered valuable learning experiences, Louisa wanted to develop her career in primatology and conservation. In 2013 she began studying for an MSc in Primate Conservation at Oxford Brookes University. Louisa is passionate about the conservation and protection of primates and has a particular interest in the illegal wildlife trade, leading her to join the LFP team. Her current research is investigating the extent of the illegal trade of slow lorises (Nycticebus spp.) being exported to Japan as pets and its implications for their welfare.
Jesus Martinez – MSc Researcher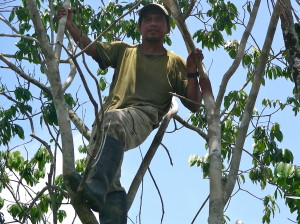 Jesus Martinez is a Bolivian biologist whose research focuses on the two Bolivian endemic titi monkeys, Callicebus oallae and Callicebus modestus. His research has examined the distribution, abundance, and taxonomic issues of these species to assess their conservation status. Currently attending the MSc in Primate Conservation at Oxford Brookes University, he will be analysing behavioural data of these titi monkey species. His interests are mainly related to research applied to conservation activities of primates and their habitats.
Brenda de Groot – MSc Researcher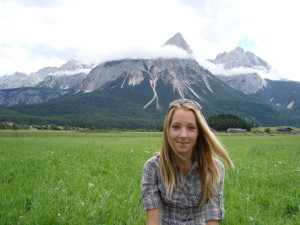 Brenda is currently attending the MSc in Primate Conservation at the Oxford Brookes University, UK. She will be doing her final project in Cambodia, studying the Indochinese Silvered Langur (Trachypithecus germaini) and designing and implementing a primate conservation education project at Angkor Centre for Conservation of Biodiversity. Besides studying primates she also loves drawing them. She works as an illustrator for the Himalayan Langur Project in India, to protect the charismatic but Endangered monkey species inhabiting the 'Roof of the World'. For the Little Fireface Project, Brenda donated illustrations that are used to educate children about Indonesian primates and to add a fun and playful atmosphere to conservation action.
Asier Gil Vazquez – MSc Researcher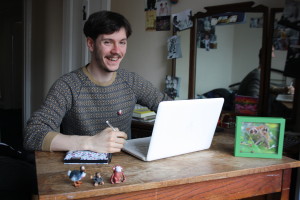 After graduating from the Universidad Complutense de Madrid (Spain) as a zoologist, Asier decided to focus on the study of primates. He is currently doing the MSc in Primate Conservation at Oxford Brookes University. Through his time in the Masters, he has developed interest in perception of primates in the media and the effect it can have in their conservation. He will conduct a study on YouTube videos where Slow Lorises are being kept as pets. He will study the "virality" of slow lorises imagery on the Internet and the demographics of the people commenting.