Meet our field team!
Professor Anna Nekaris – Director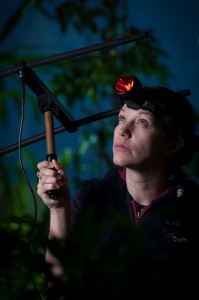 Prof Anna Nekaris is a world-renowned Professor in Anthropology and Primate Conservation studying the unique group of evolutionary distinct primates known as the Asian lorises.  Her studies cover all ten species, including five she named or elevated from subspecies.  Anna is the Course Tutor for the highly acclaimed MSc in Primate Conservation at Oxford Brookes University, Director of the Little Fireface Project and Convenor of the Nocturnal Primate Research Group.
Denise Spaan- Field Station Coordinator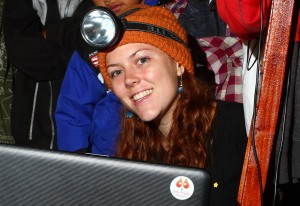 Denise has had a life long interest in the environment and has lived in a series of primate habitat range countries including Rwanda and Ivory Coast. She has recently completed a master's in Primate Conservation at Oxford Brookes University. For her thesis she went to study the Critically Endangered brown-headed spider monkey. She modeled the reasons for habitat use through the novel method of occupancy modelling. Her time in Ecuador instilled a desire to help conserve the world's most threatened primates, including the Javan slow loris. Before that she performed studies on chimpanzees and gorillas in captivity to help improve their welfare.
Ibu Wirdateti – Researcher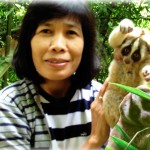 Teti is a mammal researcher in the Zoological Museum Bogor and Indonesian Institute of Sciences, with a focus on nocturnal primates (slow lorises and tarsiers). She has worked on slow lorises (Nycticebus sp.) since 1997  and tarsiers since 2002. Her Masters degree was on genetics and distribution of slow lorises in Indonesia. Apart from genetics, she has been working on distribution and ecology of these primates as well as breeding of slow lorises and tarsiers in captivity. Her research has taken her to West Java (Nycticebus javanicus), South and East Sumatra (N. coucang and Tarsius bancanus), Central and South Kalimantan (N. menagensis and T. bancanus) and then Sulawesi (Tarsius tarsier) to carry out surveys of these little-known primates.
Johanna Rode – Researcher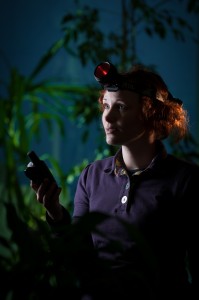 Johanna's university research focused primarily on primate ecology and behaviour: the endemic Cat Ba langur (Trachypithecus poliocephalus) of Northern Vietnam and the nocturnal giant mouse lemur (Mirza zaza) of northwestern Madagascar.  Her studies of the mouse lemur revealed an unexpected aspect of their anatomy: the males seem to have the largest relative testes volume of any primates.  Her research resulted in their Red List status changing from Data Deficient to Vulnerable. Now Johanna is a PhD student on the Little Fireface project; she just completed collecting 18-months ecological data of the Javan slow loris by radio tracking and also is investigating the ecological context and function of slow loris venom.
Dendi Rustandi – Project Manager and Head Tracker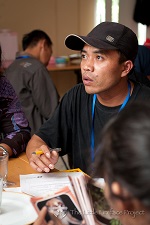 Originally from Pengelangan, Bandung, Dendi is an entrepreneur turned conservationist. Not only can he expertly guide the researchers and volunteers through the intricate maze of Cipaganti's fields and agroforests, but he also is adept at tracking the lorises and understanding the intricacies of their behaviour and their importance to the village ecosystem. Dendi was devastated to learn that the slow loris is being imperilled by the wildlife trade and hopes one day to save large tracts of forest in the area just for the lorises. He is a passionate educator and uses these skills to teach children and adults too that lorises are a vital part of the village ecosystem, and why they should be proud to be the protectors of one of the World's Top 25 Most Endangered Primates.
Aconk'z Zbastian Zaelany – Tracker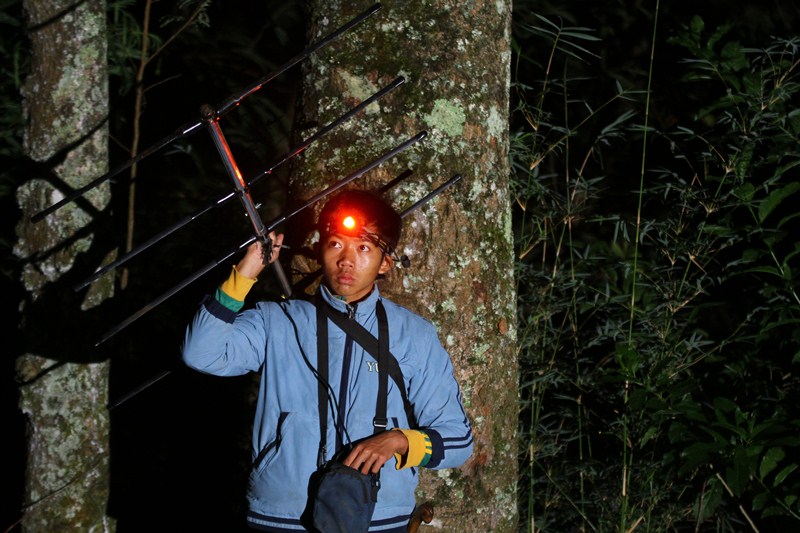 A Jack-of-all-trades, Aconk'z joined LFP as a 'junior' tracker, but it was clear straight away that his skills at finding lorises were above par, earning him the full title of Tracker. Aconk'z has a wonderful talent to watch and describe the loris' behaviour. Our favourite account of his is when he described the hours of zooming eyeshine that some can consider just a little boring as 'disco loris' – it is not boring anymore! Aconk'z is from Cipaganti and has an intimate knowledge of the village and its desires, and helps to integrate what we learn about lorises into our conservation education programmes. Aconk'z also plays a vital role liaising with volunteers, and may be the friendly face that greets you in Bandung if you come to visit our project.
Adin – Tracker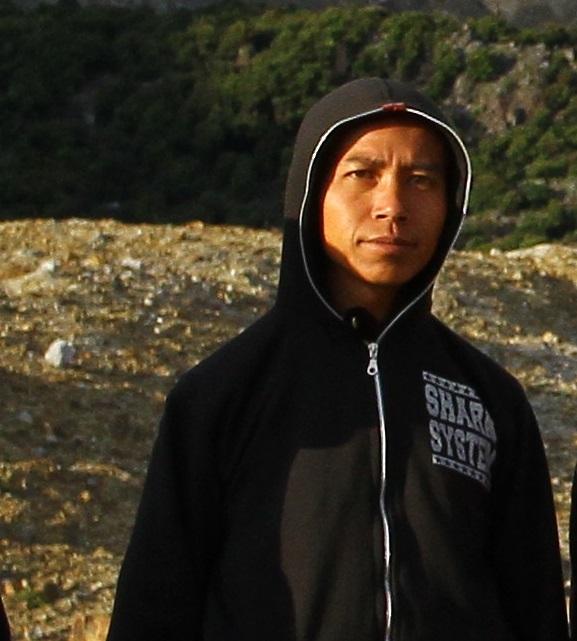 Adin had never heard of a slow loris before joining the LFP team and is a prime example of why our work is so important. He is now a dedicated member of the team, and knows more about loris behaviour than many people in the whole world. Adin guides both our researchers and our volunteers through some of the most difficult terrains in Cipaganti's agroforests, always with a smile. Somehow the students he guides love the 'toughest' lorises that live in the toughest places but he never complains!
Charlotte Young – Education Awareness Ambassador
Charlotte is an undergraduate student currently reading for her degree in BSc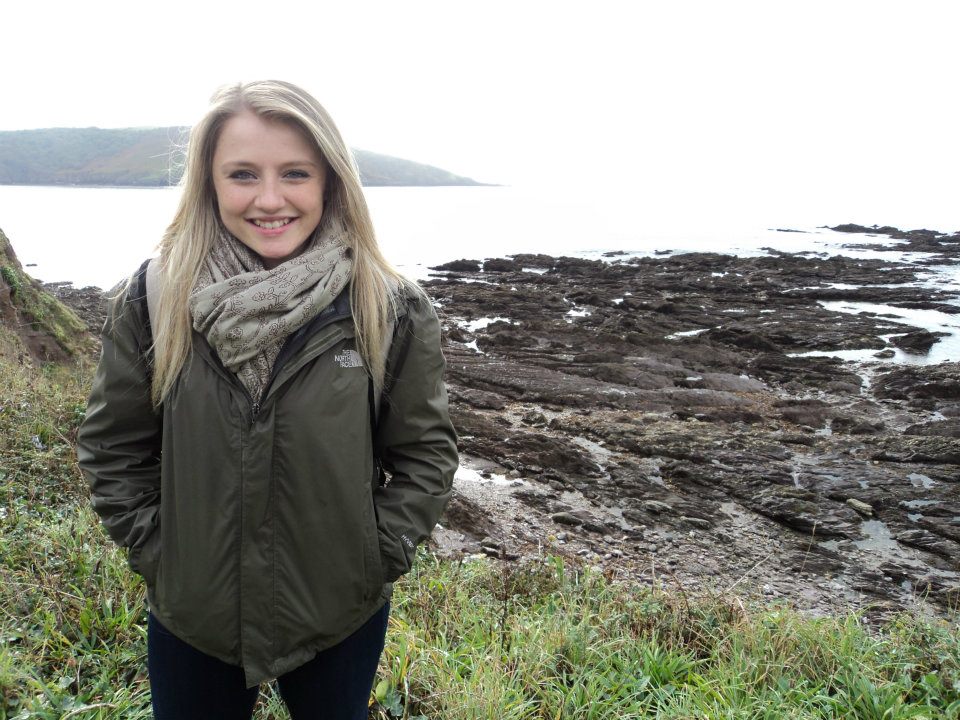 Conservation Biology. Her passions for conservation lie closely connected to education and the use of science communication to spread awareness. Charlotte is an ambassador for ETE (Education through Expeditions), a non-profit organisation that consists of a web-based platform connecting school children and university students directly to researchers out in the field. Working closely alongside both local Indonesian schools and the ones subscribed to Charlotte's active live ETE profile, she will connect classrooms and guide culture exchanges between schools. Charlotte's overall aim is to promote consideration and understanding of the slow loris, seed acceptance of other cultures into others and help foster global citizenship for a better world. If you too would like to tune in and follow Charlotte and the work being done on the Little Fire Face Project click here for a direct link to our YouTube channel! 
Josie Phillips – Volunteer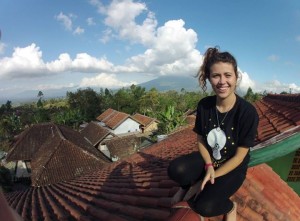 Like Charlotte, Josie is a third year Undergraduate studying BSc Conservation Biology at UWE, Bristol. Her interest in lorises began after seeing "Tickling Slow Loris" on Facebook, it was the first time she'd heard of the species and so she googled Slow Lorises. She quickly came across Nocturama.org and the work of the Little Fireface Project and was inspired. When it came to taking a placement year it made perfect sense for her to come out and work on the project – currently she is the youngest team member. 
When she returns to the UK, she'll work as a teaching assistant for 5 months and help Charlotte with her cultural exchange program from there. She is passionate about conservation education and intends to continue her academic career with primate conservation studies. Even when her time observing lorises in Java is over, she'll continue to support Team Fireface by spreading the word. Who knows? Maybe one day I'll return to the land of the Loris.
Lucie Cox – Interactive Media Co-ordinator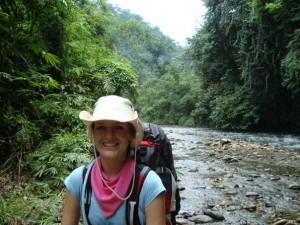 Lucie is an Actress and Social Media Geek with a degree in Anthropology, who is here to help promote the Little Fireface Project online and run the Web Shop. Her passion for primate conservation led her to travel alone to Sumatra at the age of 18 where she observed Orangutans in the wild, and now, with a drive to produce her own documentaries she offers up her skills to help Anna with the Little Fireface Project in her spare time. Lucie's relationship with the Film Industry and her love of primates equip her to help Anna edit for youtube and inspire new online posts. She is also working on her craft skills so she can help make mini-lorises for the online shop!
Muhammad Taufik – Wildlife Photographer In The Field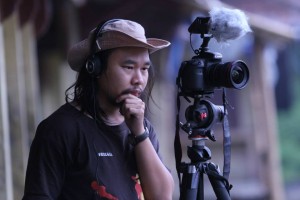 Muhammad Taufik (Moch Taufik) was born August 22, in Bandung, West Java, Indonesia, 1988 and domiciled in Bandung until now, Practicing photography since 2007 while in college and started plunging into wild nature photography since early 2009, but was intrigued by the world of photography as he loves the world of adventure.
He has always been a lover of nature and actively follows organisations related to the conservation of nature. He enjoys the natural beauty of Indonesia and also the culture – so in addition to photographing the animal world he also enjoys capturing the natural beauty and culture. He became involved in this field because aside from his background in photography he is also thrilled with adventure – this certainly has something to do with the wild nature photography, where it is essential to have the skill to survive in nature, a highly important in the aspect of getting images in the field.
He is also fascinated by the diversity of animals in Indonesia, with a desire to document animals in Indonesia as a means of introducing them to the outside world. As a wildlife photographer he was encouraged a lot by looking at photos or documentaries from several international television broadcast stations such as the BBC Wild Life, NATIONAL GEOGRAPHIC Wild Life and ANIMAL PLANET, the movies has given birth to his desire to document the animals because he loves capturing the essence of nature, adventure and animals.
Muhammad Taufik (Moch Taufik) lahir di Bandung Jawa Barat, Indonesia, 22 Agustus 1988 dan berdomisili di Bandung sampai sekarang, menekuni bidang fotografi sejak tahun 2007 saat di bangku kuliah dan memulai terjun ke dalam fotografi alam liar sejak tahun 2009, selain tertarik dengan dunia fotografi saya pun menyukai dunia petualangan
Background saya pun juga seorang pecinta alam dan mengikuti organisasi yang berhubungan dengan konservasi alam, saya senang akan keindahan alam indonesia dan juga budayanya maka dari itu selain memotret hewan saya juga senang memotret keindahan alam dan budayanya
Kenapa saya menekuni bidang ini, karena selain background saya dari bidang fotografi saya juga senang dengan petualangan, hal ini tentu ada kaitannya dengan fotografi alam liar yang seharusnya memiliki keterampilan bertahan hidup di alam tentu saja hal ini penting sekali dalam proses mendapatkan gambar di lapangan
Selain itu saya senang dengan keanekaragaman hewan di Indonesia, kemudian lahirlah hasrat untuk mendokumentasikan hewan hewan di Indonesia untuk selanjutnya di kenalkan ke dunia luar, sebagai fotografer alam liar saya pun terpacu dengan banyak melihat foto foto atau film dokumenter dari beberapa stasion televisi internasional seperti national geographic, bbc wild life, dan animal planet, film film tersebut telah melahirkan hasrat saya untuk mendokumentasikan hewan karna saya senang memotret, petualangan dan hewan.
Sri Rakim – Education Programme Volunteer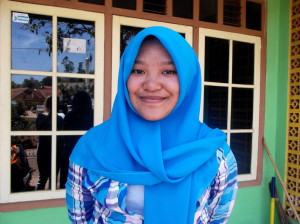 Sri has lived in Cipaganti her whole life and loves the spirit of the village and its people. Sri will prove an essential member of the LFP, as a student teacher she will be at the core of our new Education programme – she's also helping the team improve their language skills. Her experience with the Slow loris goes back a long way as her father is Head Forest Ranger for the Papandayan mountain region. Sri remembers learning about the dangers that face the loris from a young age and she's passionate about being part of a team fighting to save them. Sri's dream is to see her family happy and well, she also wishes the children of Cipaganti receive the best possible education. We hope that her being part of Team Fireface can help make this dream a reality.
Dr Emma Williams – Researcher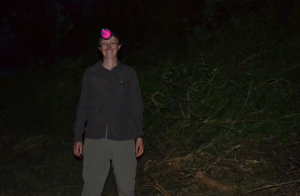 Dr Emma Williams is studying for an MSc in Primate Conservation at Oxford Brookes University. She has conducted research on social communication in baboons and parental behaviour in kittiwakes. She has a particular interest in nocturnal primates and recently carried out a study of the Endangered Northern Ceylon grey slender loris, Loris lydekkerianus nordicus, in Sri Lanka. She is currently investigating environmental enrichment for captive slender lorises based on their behavioural ecology in the wild.
Iryantoro Iing – Education Liaison Officer
Iing is the Media Information and Education Officer of the Cikananga Wildlife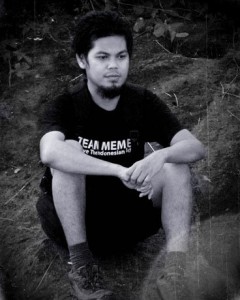 Centre, as well as part-time Education Liaison Officer for LFP. At our project, he helps with translation and administration of education and empowerment projects. His main responsibility is education and awareness for the villagers and enforcement officers; this is based on his strong belief that the pride and respect of people sharing their environment with wild animals are essential for conservation. His passion for nature and wildlife manifests in his motto: "One touch of nature makes the whole world kin". Additionally, Iing is a skilled photographer and enjoys meeting new people.