Meet our field team!
Professor Anna Nekaris – Director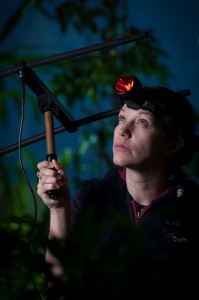 Prof Anna Nekaris is a world-renowned Professor in Anthropology and Primate Conservation studying the unique group of evolutionary distinct primates known as the Asian lorises.  Her studies cover all ten species, including five she named or elevated from subspecies.  Anna is the Course Tutor for the highly acclaimed MSc in Primate Conservation at Oxford Brookes University, Director of the Little Fireface Project and Convenor of the Nocturnal Primate Research Group.
Ibu Wirdateti – Researcher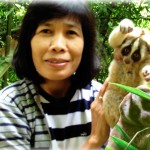 Teti is a mammal researcher in the Zoological Museum Bogor and Indonesian Institute of Sciences, with a focus on nocturnal primates (slow lorises and tarsiers). She has worked on slow lorises (Nycticebus sp.) since 1997  and tarsiers since 2002. Her Masters degree was on genetics and distribution of slow lorises in Indonesia. Apart from genetics, she has been working on distribution and ecology of these primates as well as breeding of slow lorises and tarsiers in captivity. Her research has taken her to West Java (Nycticebus javanicus), South and East Sumatra (N. coucang and Tarsius bancanus), Central and South Kalimantan (N. menagensis and T. bancanus) and then Sulawesi (Tarsius tarsier) to carry out surveys of these little-known primates.
Johanna Rode – Researcher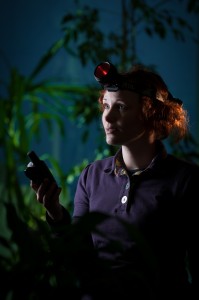 Johanna's university research focused primarily on primate ecology and behaviour: the endemic Cat Ba langur (Trachypithecus poliocephalus) of Northern Vietnam and the nocturnal giant mouse lemur (Mirza zaza) of northwestern Madagascar.  Her studies of the mouse lemur revealed an unexpected aspect of their anatomy: the males seem to have the largest relative testes volume of any primates.  Her research resulted in their Red List status changing from Data Deficient to Vulnerable. Now Johanna is a PhD student on the Little Fireface project collecting ecological data of the Javan slow loris by radio tracking and also investigating the ecological context and function of slow loris venom.
If you want to know what life is like as a loris scientist and hear the latest news, click here to follow Johanna's lively blog from the field.
Tatiana Iseborn – Researcher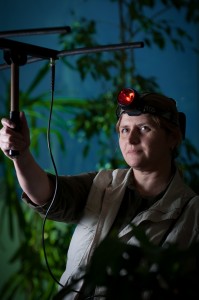 In 2011 Tatiana went to Northeast Cambodia to determine pygmy slow loris population size and to establish severity of anthropogenic pressure facing lorises.  Habitat loss, demand for lorises in traditional medicine and the global pet trade make them Vulnerable. Tatiana's interviews revealed that dried lorises are widely used in traditional medicine to cure illnesses such as headaches, gynaecological complaints, leprosy and fever.  With over 400 hunters in the small area where she worked it become increasingly evident that the risk of them disappearing forever is great.Tatiana's PhD research concentrates on the physiological and aposematic adaptations of Javan slow lorises to seasonality and on  conservation education.
Julia Hill – Field Site Coordinator and Conservation Education Manager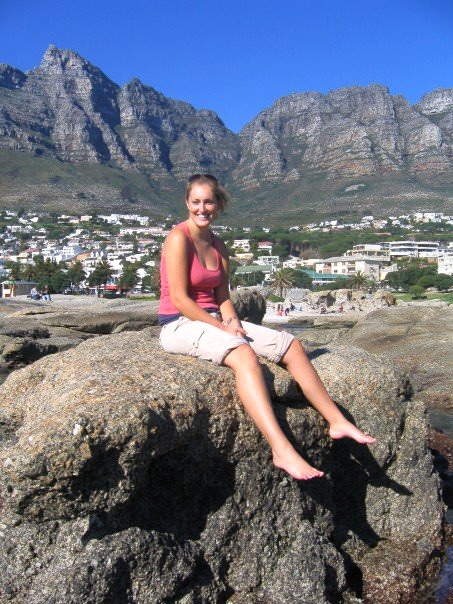 Julia's life-long love of animals has taken her to southern Africa, Central America and Southeast Asia.  In 2011, Julia went to northeastern Cambodia to assess the feasibility of a new ecotourism venture by interviewing local people and monitoring the behaviour of the focal primate species, the northern yellow-cheeked crested gibbon (Nomascus annamensis).  Through her interviews, Julia found that most people would be very receptive to increased tourism if they received some profit or benefit.  Some local hunters even offered to stop hunting endangered primate species if they could benefit from the tourism process.  Her research showed that local people are receptive to ecotourism if properly included in the process.  Currently, Julia is working at LFP's field site in West Java as field site coordinator and conservation education manager.
Iryantoro Iing – Education Liaison Officer
Iing is the Media Information and Education Officer of the Cikananga Wildlife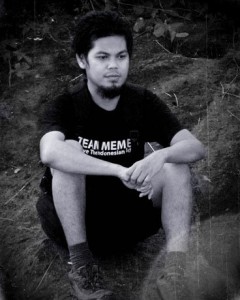 Centre, as well as part-time Education Liaison Officer for LFP. At our project, he helps with translation and administration of education and empowerment projects. His main responsibility is education and awareness for the villagers and enforcement officers; this is based on his strong belief that the pride and respect of people sharing their environment with wild animals are essential for conservation. His passion for nature and wildlife manifests in his motto: "One touch of nature makes the whole world kin". Additionally, Iing is a skilled photographer and enjoys meeting new people.
Dendi Rustandi – Project Manager and Head Tracker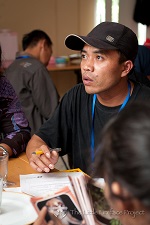 Originally from Pengelangan, Bandung, Dendi is an entrepreneur turned conservationist. Not only can he expertly guide the researchers and volunteers through the intricate maze of Cipaganti's fields and agroforests, but he also is adept at tracking the lorises and understanding the intricacies of their behaviour and their importance to the village ecosystem. Dendi was devastated to learn that the slow loris is being imperilled by the wildlife trade and hopes one day to save large tracts of forest in the area just for the lorises. He is a passionate educator and uses these skills to teach children and adults too that lorises are a vital part of the village ecosystem, and why they should be proud to be the protectors of one of the World's Top 25 Most Endangered Primates.
Aconk'z Zbastian Zaelany – Tracker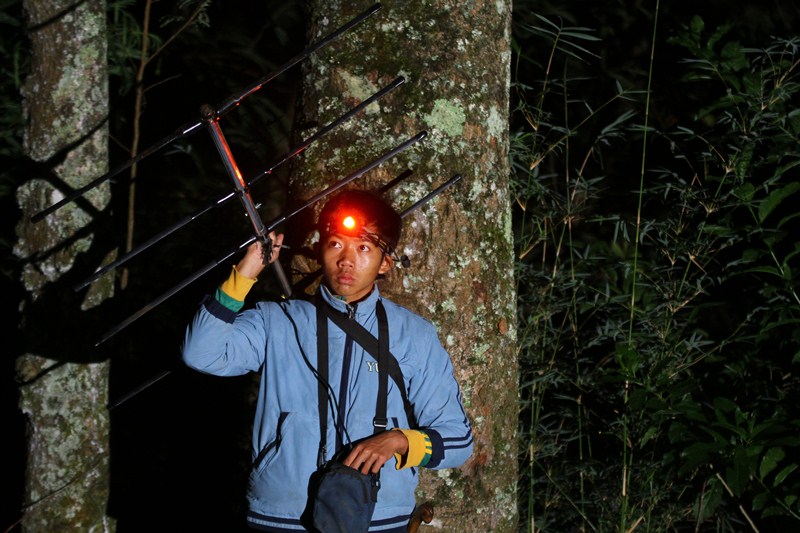 A Jack-of-all-trades, Aconk'z joined LFP as a 'junior' tracker, but it was clear straight away that his skills at finding lorises were above par, earning him the full title of Tracker. Aconk'z has a wonderful talent to watch and describe the loris' behaviour. Our favourite account of his is when he described the hours of zooming eyeshine that some can consider just a little boring as 'disco loris' – it is not boring anymore! Aconk'z is from Cipaganti and has an intimate knowledge of the village and its desires, and helps to integrate what we learn about lorises into our conservation education programmes. Aconk'z also plays a vital role liaising with volunteers, and may be the friendly face that greets you in Bandung if you come to visit our project.
Adin – Tracker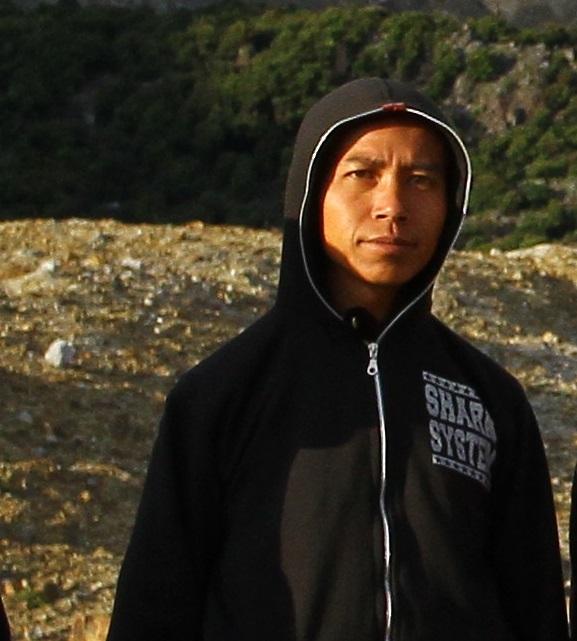 Adin had never heard of a slow loris before joining the LFP team and is a prime example of why our work is so important. He is now a dedicated member of the team, and knows more about loris behaviour than many people in the whole world. Adin guides both our researchers and our volunteers through some of the most difficult terrains in Cipaganti's agroforests, always with a smile. Somehow the students he guides love the 'toughest' lorises that live in the toughest places but he never complains!