...
Earlier this month, I paid a visit to Cikananga Wildlife Rescue Centre. During the week I spent there, I was lucky enough to help the keepers look after their animals. They have some amazing animals, all with their own sad story on how they ended up there – from otters to sun bears, from leopards to crocodiles, from hornbills to lorises.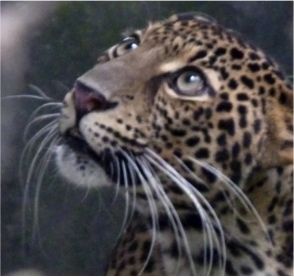 For some of the animals at the centre, their story does have a happy ending and they are able to be released back into the wild. While I was there, some gibbons were taken away for release to Sumatra, some Javan warty pigs were relocated to an endangered species breeding centre for reintroductions, and long-tailed macaques were sterilised as preparation for release later that month. Papers have also been submitted for the release of some of the many slow lorises that they have at that facility. However, the sheer number of slow loris that they have there – over 80 – clearly shows the scale of poaching and the illegal wildlife trade. Just before I left, another 2 slow lorises were handed in to the centre, one of which required medical attention. Many of these lorises can't be released either, because their teeth have been pulled out to prevent them from biting their previous owners
or traders so they will live in the centre for now at least.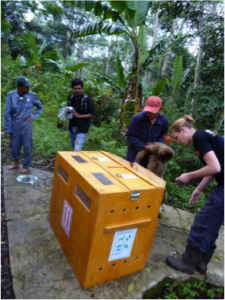 After spending the previous 2 months observing slow lorises in the wild, it was a sad sight to see so many in cages that can never be released. But Cikananga Wildlife Rescue Centre is doing an amazing job in light of such a bad situation. Although, like many other rescue centres here, they are running out of space to house these poor animals. I hope, for the sake of all the wild animals here in Indonesia, that consumer demand for the exotic and the illegal trade in animals stops because it is neither sustainable nor ethical.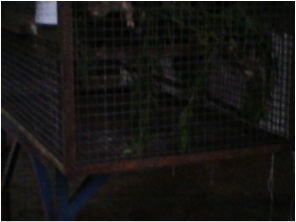 Rebecca Cresswell-Davies: Student Volunteer