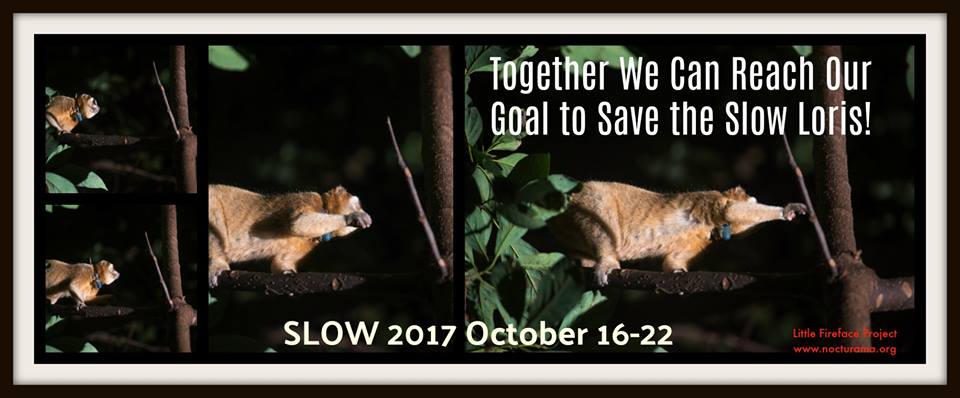 Every October the Little Fireface Project invites the whole world to participate in Slow Loris Outreach Week (SLOW). Each year a collaboration of inspirational people from different areas of the globe work hard to create awareness of the Critically Endangered slow loris. We at the Little Fireface Project would love to take this opportunity to sincerely and humbly thank everyone who have supported the slow loris and the Little Fireface Project.
This year there was an array of wonderful events. In Oxford we hosted a Sleepy Sunday Slow Loris Yoga session with Live Learn Love yoga, we held an award winning art exhibition in the Art Café and students participated in a Dress Up as a Slow Loris day.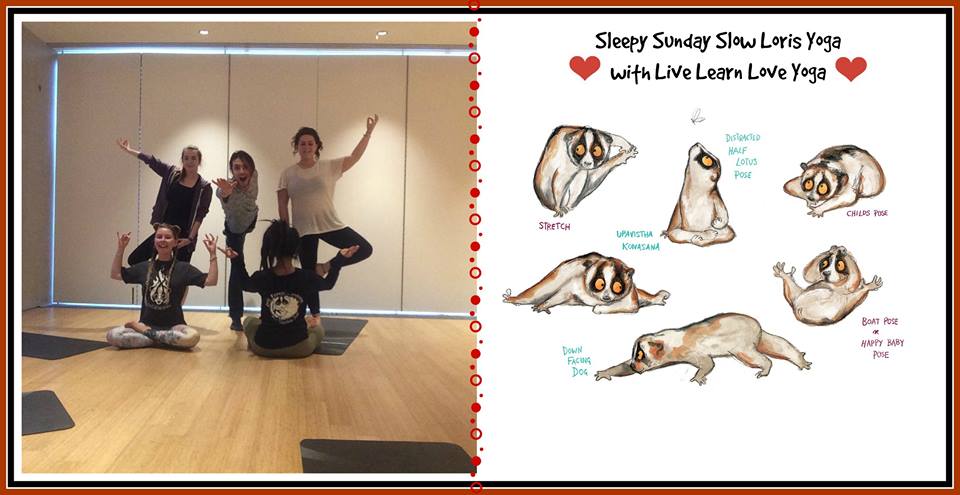 There were outreach events held in Kyoto Japan, including the premiere of a slow loris book 'Dr. Slow Loris Got It!'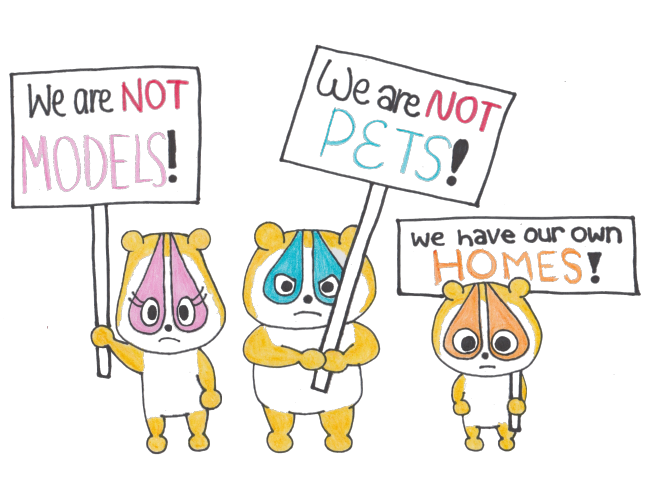 The Bangladesh Slow Loris Project organised a drawing competition among the students of Pogose Laboratory High School. Honourable teachers and the principal researcher of the project gave speeches during a discussion seminar. The competition and seminar enlightened students about Bengal slow loris ecology.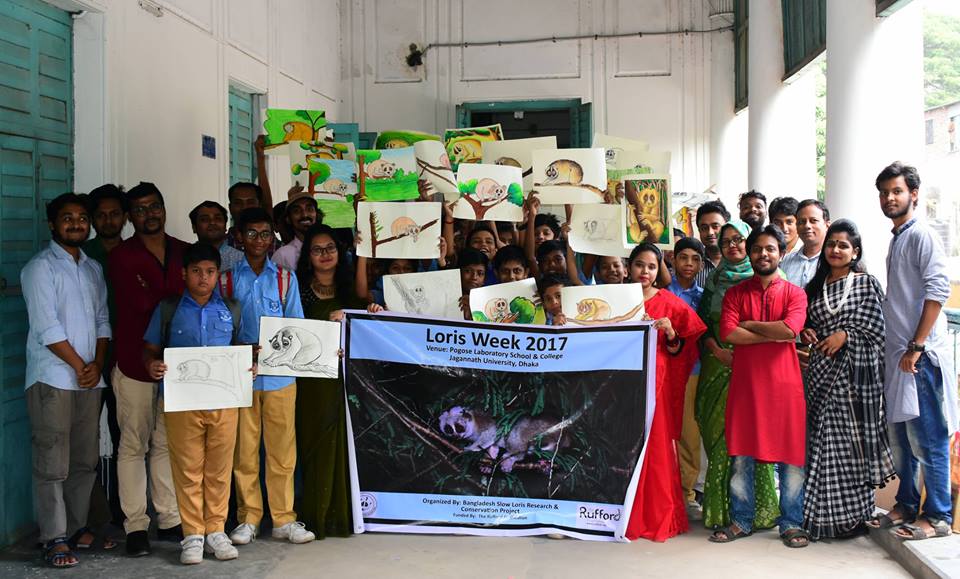 Green Hill Guesthouse Sumatra celebrated SLOW in nature club. The children played lots of slow loris related games and made slow loris faces and medals. We love this photo of the children doing the slow loris defense pose.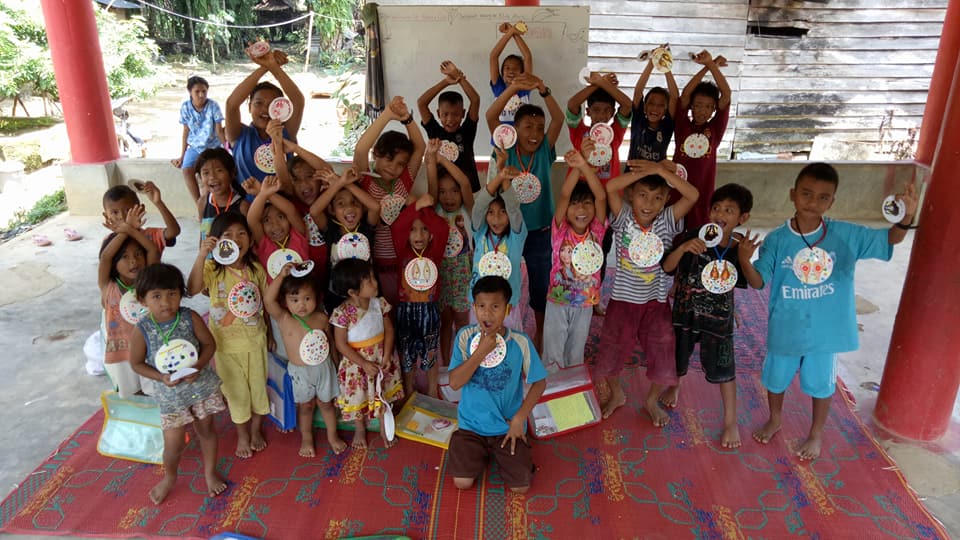 The American Association of Zoo Keepers in Memphis held a lovely 'Lattes for Lorises' event. Moody Gardens in Texas also held a Lattes for Lorises event 🙂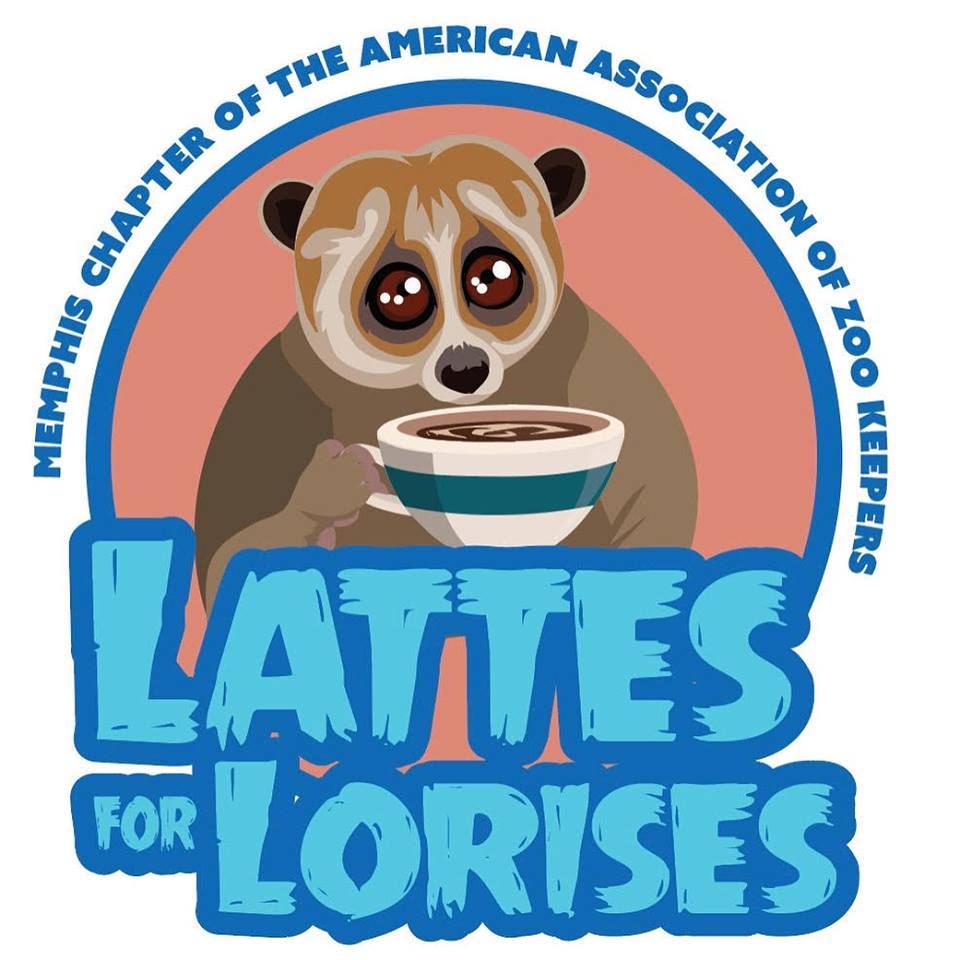 Shaldon Wildlife Trust in Devon held an informative poster session and a great slow loris quiz competition.
The team in Cipaganti streamed live from the jungle whilst observing the Javan slow lorises in the forest, and we were delighted by the spotting of a new tiny slow loris baby!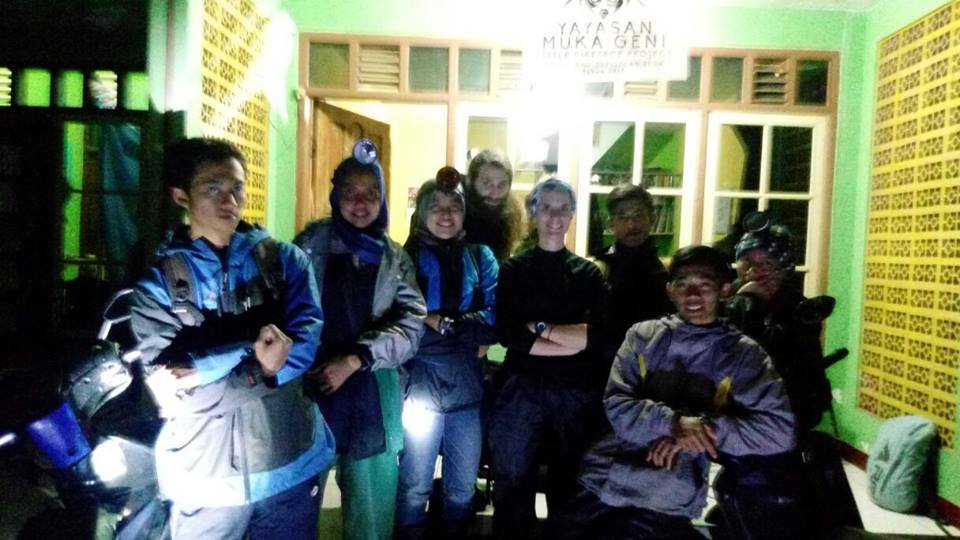 It was a fabulous week packed with positive action occurring all over the world! Thank you so much to everyone who participated. You are helping to save the lives of the unique and special slow loris! Thank you to all of our online supporters. Every like, share and comment on our Facebook and Instagram increases the amount of people the post will reach, which is a brilliant way to create awareness in the online community!
The action doesn't stop here. We are continuing with our passionate activities and you can find us at the Super Science Saturday event at Oxford's Museum of Natural History on 25/11/17. Join us and learn about why slow lorises are mad, bad and dangerous to know!