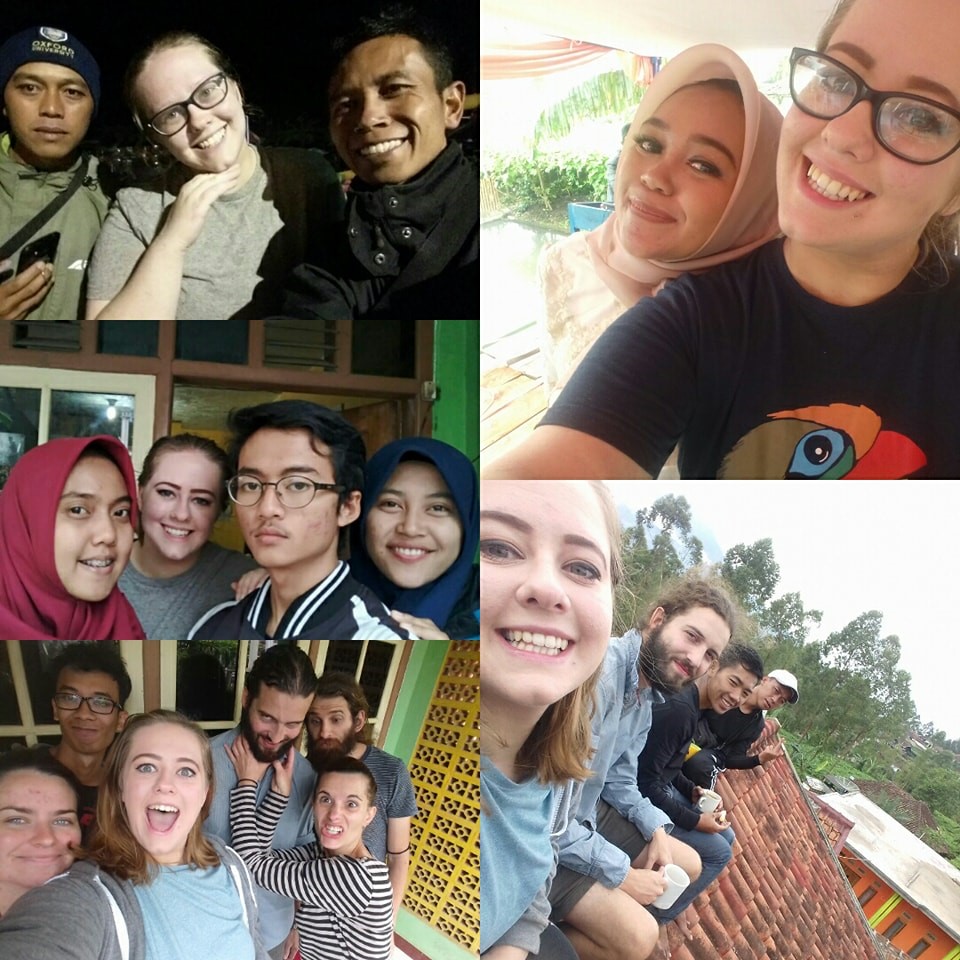 HAPPY HO-LORISIDAES!
It's the holiday season here at LFP and it's a time to celebrate and conserve simultaneously. I'm Sapphire and I apologise for my awful pun in the title! I have now been in Cipaganti for almost four months helping with day shifts, night follows, starting my project on loris bridges, teaching English and learning Indonesian in Garut and helping to sort the camera trap data! As I haven't written a blog in a few months I thought I'd go hardcore and go through what I've been up to and hopefully inspire some of you to spread awareness for the project and its plight, but also to come and volunteer in a place like this! So I hope you enjoy what I have to say.
Shifts
Sleep-sites and phenology are the day shifts I've experienced. Phenology is interesting, Abdullah and I hiked up the mountain to six different plots, where we took recordings using a pollination ethogram made by Katie Reinhardt. This involved determining the maturity of leaves, gum produced, seeds produced among different tree species. For my project I need to use phenology to help with my habitat analysis, so I found this particularly useful experience. It's also nice to see the mountain in daylight as usually I see it through a red filter at night! Sleepsites are fun as you get to trek around each of the lorises areas to find where they are sleeping. This is typically bamboo species (Bambu Temen most commonly) but sometimes you find some odd trees, especially if you're finding Java or Bintang (two of our lorises). Bintang was released around March 2017 and is doing an incredible job adapting to a "wild" environment again. I say wild, but the area we are in has been taken over by agriculture and for all wild lorises here this is a habitat they have adapted to as opposed to their "natural environment". However due to her captive past she sometimes displays odd behaviours, some of which are sleeping extremely late into the daylight and in random trees! It's also fun to see if partners are sleeping in the same areas, and if family members are together. It's extremely interesting to see when a sibling is sleeping with its new baby sibling, whilst the parents are off elsewhere. Occasionally other day shifts occur. Recently we have had to fix the loris bridges due to damage from the recent cyclone. This was a fun shift as we all, including many of the trackers, spent the morning trekking around the mountain and fixing the bridges. I have not yet experienced the camera trap day shifts; however I spend a lot of time with the data for them so I don't feel too left out, but it is something I hope I can experience in the future.
Night shifts are my favourite, especially second shift (11pm-5am). I enjoy spending my nights out in the quiet (until 3am when morning prayers start). As my fondness for lorises is large, night follows are very enjoyable for me, even when it's super cold, rainy or I'm tired. I love to see the lorises, the way they move still fascinates me even now I've seen them so many times! It's fun to see how lorises interact with other individuals or family members. I do have my favourites by now, because all lorises have their own personalities and habits, just as humans do. We may be very distantly related, but I can connect to them still. The "T" family may be my favourite to follow. Tereh has three offspring that we are aware of, Tzatiziki (male), Tombol (female) and her new baby Tyrion. They commonly interact and sleep together during shifts and it's endearing to see. Recently I witnessed Tombol sleeping next to Tyrion – which is cool as it shows a side of lorises I personally didn't realise before arriving here. I can't wait to see what I get to witness during my remaining time here.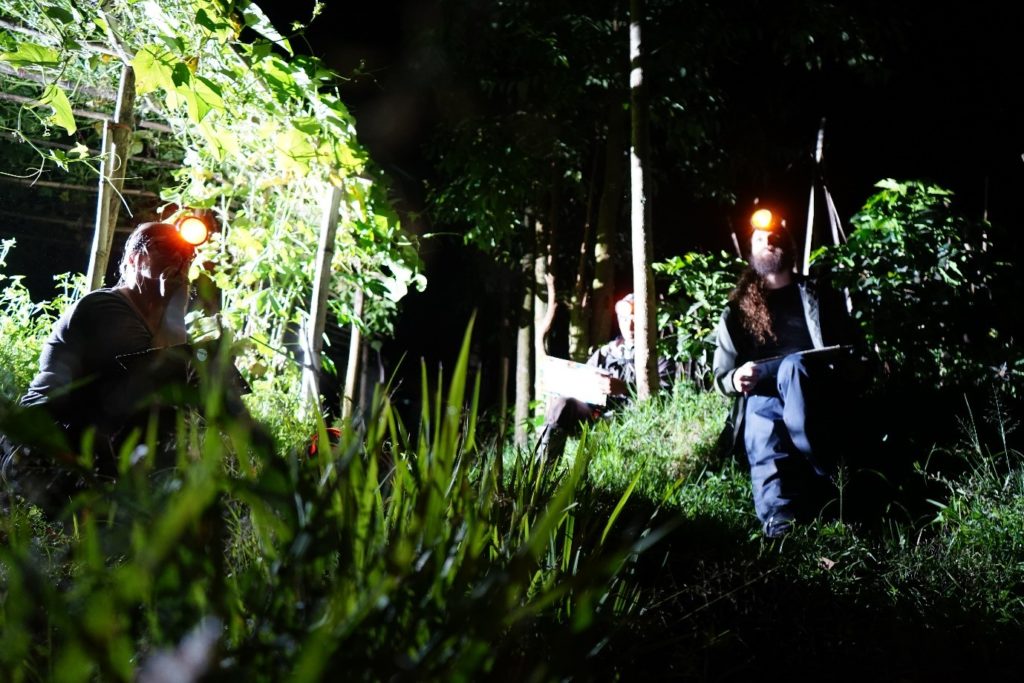 Camera Traps
Do you know how amazing camera trap footage is? The quality of the cameras and the opportunity to capture moments we would rarely see during observations is awesome. Despite there being thousands of photos taken each month, going through and identifying the wildlife is cool. Not only am I gaining identification skills and camera trap data experience, I get to help build the database for the project which will be useful to many people in the future. My favourite moment so far was opening a folder of camera trap photos, where hundreds of the photos were a family of wild boar and their piglets. They foraged, rolled around in the mud and had a great time. This is a sight we may not have witnessed if not for camera traps. There are several out in the study site, we have canopy ones, ground ones (in both forest and agricultural land) and ones along the bridges. This has meant I have witnessed a variety of wildlife I've barely seen when out on shift including amazing photos of leopard cats, palm civets, owls, wild boar, partridges, squirrels and obviously slow lorises! I will be using the data of lorises on the bridges for my project – it's relieving to see how many times the lorises do use the bridges, it helps to indicate their success to help with the fragmentation issues in the area.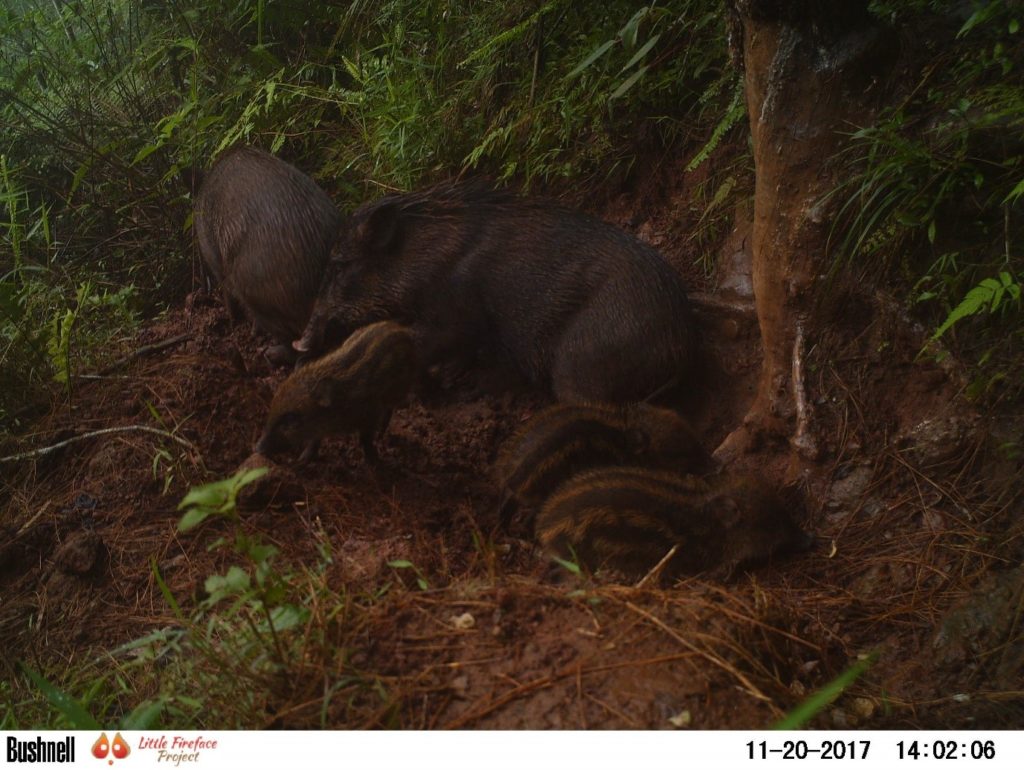 Christmas
Despite everyone's different cultures, traditions and religions, we all celebrated the 25th as Christmas Day! Everyone needs a day off once in a while. It was really lovely and we all united to spend the day cooking and instead of being cooped up in the kitchen we sat in our front "porch" and made a feast of Mashed potatoes, Yorkshire puddings (representing my Yorkshire heritage here), homemade bread, cheeses, spiced peanuts, American cookies and French cake with crème anglais. We all listened to music and had a blast. We also had arranged to give out our budgeted secret santa presents on this day, so we all got to open fun little presents and guess who had who. It was nice to have a family atmosphere as the majority of us were missing a day with our families. It was also lovely to get to know our new Field Station Co-ordinator Ella better. Selamat Natal to everyone. Hope you all had a great holiday season, regardless of what you do/don't celebrate!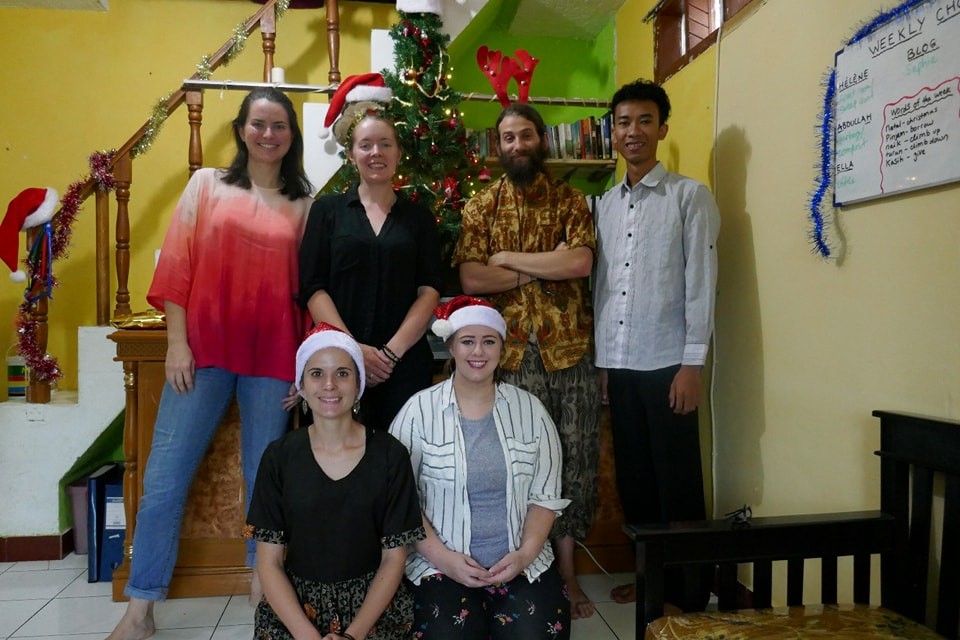 Conservation
To end my little blog, I thought I'd just talk about why conservation, alongside research, is very important to me. When you aren't in the science circle of your university, school or career, it can be easy to miss the latest news (whether positive or negative) in regards to conservation – this is sometimes disheartening but spreading awareness of the project really helps to open people's eyes. So if you are reading this, PLEASE check out the facebook page, share it and show it to your friends and family – I mean who doesn't think a Slow Loris is cute? And when you can educate at the same time – it's a win-win situation.
Conservation has always been something I've cared for. Watching the human race grow rapidly before my eyes, with the global population past 7 billion, most likely surpassing 8 billion in the near future, can be catastrophic for wildlife. The need for housing, agriculture and industry are taking away habitats, permanently changing ecosystems and increasing pollution tenfold. This has had a detrimental effect in many countries and Java is no exception. I am currently living on a mountain, which has farms spanning a long way up. The forest is near the top now, and far away – too cool for many species – causing animals, such as Slow Lorises, to adapt to the agricultural areas or to die out. Fortunately Slow Lorises have been able to find trees and plants to live and forage from – Kopi (coffee) is a particular favourite for Java, I have seen her eating the beans! Whilst they can adapt, habitat fragmentation is an ever-increasing problem with connectivity between trees decreasing. This causes terrestrial behaviour for the lorises, not usual for them! Witnessing this behaviour on many observations as the individual tries to find another tree is harrowing, as you truly realise the implications of habitat loss. We are fortunate here to have amazing trackers and staff who keep the project going so that we can help protect them. We work with the farmers and not only use their farmland for our work or implementing projects, like the loris bridge project, but to keep relations high. I think when you go into conservation you need to take into account all the sides, especially how your work integrates with the locals. Having this relationship allows for more success, a nice area to live and work in. We always say hello to the villagers, let the children draw and colour in our garden, and partake in events in the area.
Whilst conservation is hard-work and a continuous battle, the rewarding feeling knowing you are helping, even if just a little, is worth it. I have been inspired to spend the rest of my life in the field of conservation and research associated with it. Although I am in the midst of a Zoology degree, I believe conservation is something everyone can do and if you aren't interested in this for your career, I believe it's important to share and spread awareness too. Education is everything, especially with an animal like Slow Lorises, where their image has been tainted by careless Youtube videos and celebrities. So please take some time to look up these amazing animals and spread the word that they are NOT PETS. They are wild animals, related to you and I and deserve to be saved. They are crucial to ecosystems, helping keep food webs in balance and losing this species (and other loris species) would lead to devastating effects for many invertebrates and tree species. Captive breeding isn't an easy option for this species, so relying on conservation zoos isn't enough! Also most individuals which have spent their life in the illegal pet trade, are usually not able to be released again and have to spend the rest of their days at sanctuaries, which do look after them (thankfully) but it would be best if we could release them into the wild. Usually baby lorises are targeted, hunters causing them to become orphans, their teeth being ripped out (commonly leading to issues such as septicaemia) and being trapped in tiny cages in daylight for a long time. There is no way they are happy in these conditions; would you like to be kept in a cage with your teeth ripped out?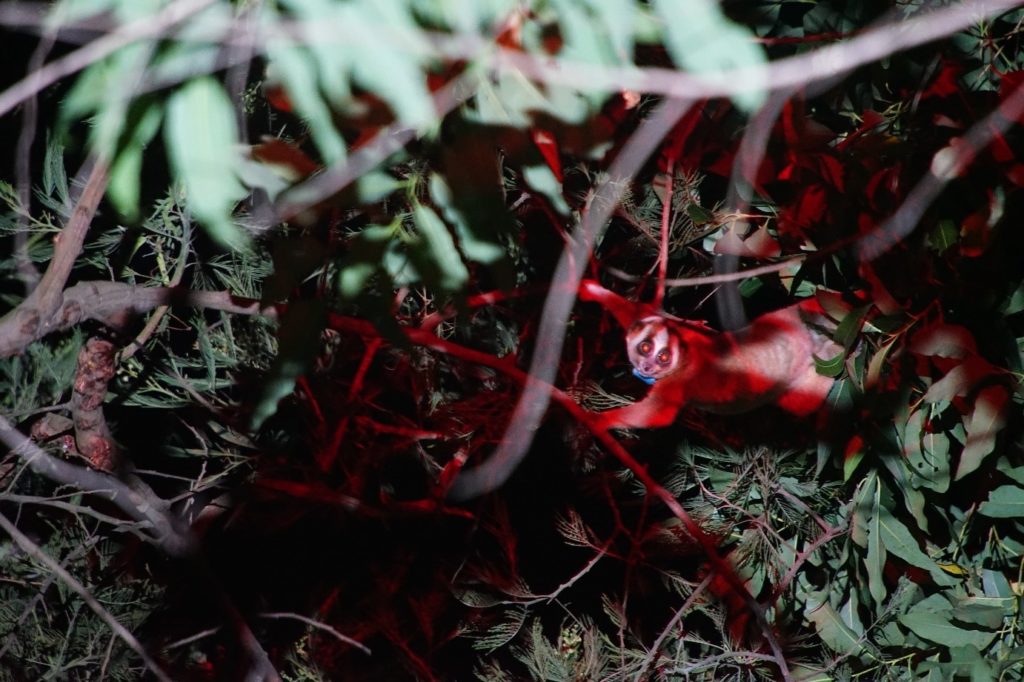 I know I've rambled and rambled, but it's important to me that we address these issues head on! Thanks for reading and listening
Saphy