...
Hello Loris Fans,
Please help Endangered Asian Species Trust (EAST) to save the pygmy slow loris.
EAST would like people all over the world to take a selfie with their pygmy slow loris mask on along with a card or flag showing your country, and post these photo's to their Facebook page. You can download the mask & find out more by visiting their website.
These photos will be shared at a meeting with the Vietnamese government on August 1st, to show the how much loris love there is and how far it spreads, in the hope it will show how important loris conservation is.
Our LFP team in Java have got involved, will you??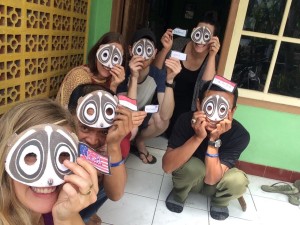 And if one loris mask isn't enough for you, you can also download one of LFP's Tereh or Bunga loris masks and post it to LFP's Facebook page!
PLEASE SHARE THE LORIS LOVE!