...
This post is a not so much a fact but a story from the field from our research fellow Sisil Putri.The FACT is that we cannot save lorises without the love and passion of people. We are the stewards of all the world's animals and our own actions can affect the lorises. What we buy, what we eat, but of course the daily actions of those who live with them also impact the lorises on a day-to-day and very personal basis. Sisil describes how the Little Fireface Project is slowly working in a grassroots way to save one of the last remaining and largest known population of Javan slow lorises.
By Sisil Putri, Little Fireface Research Fellow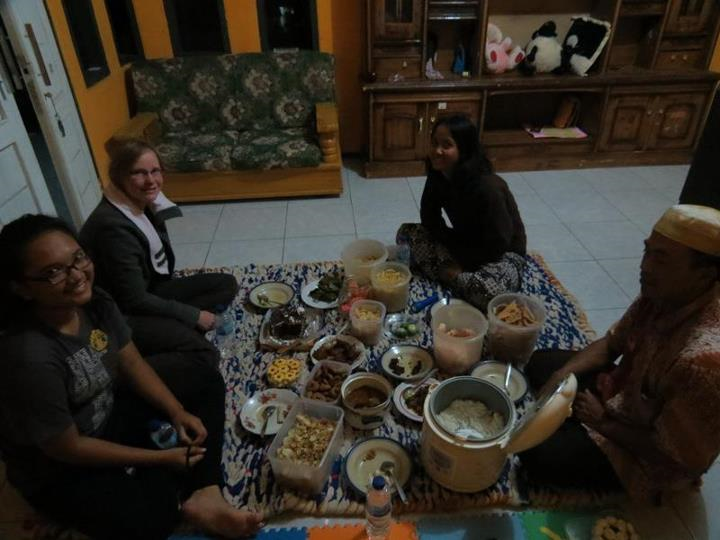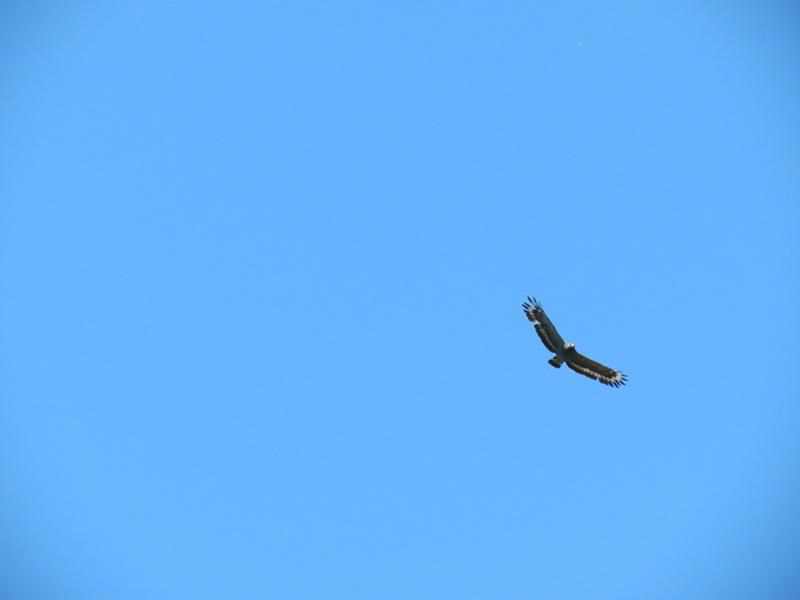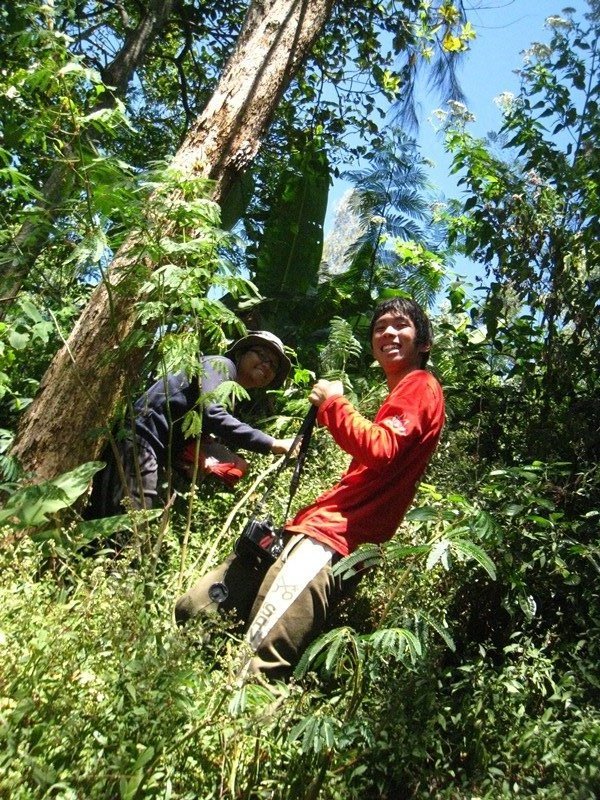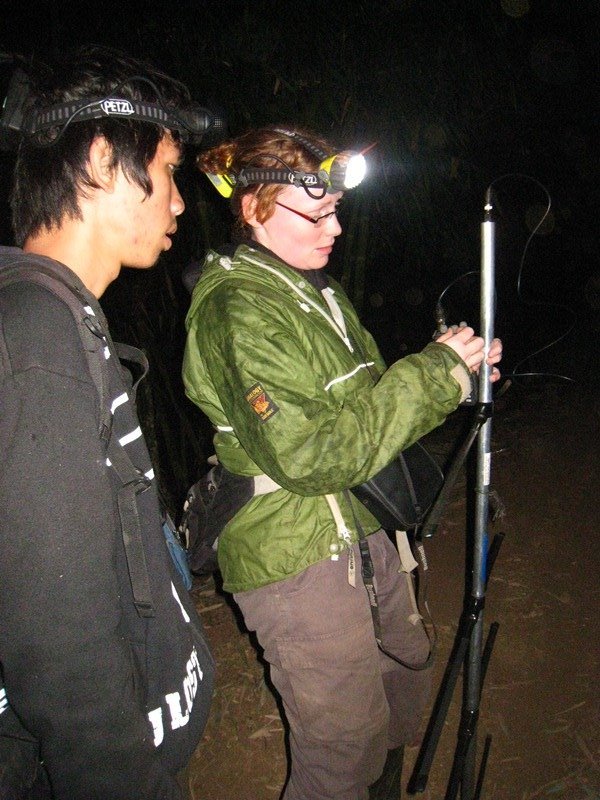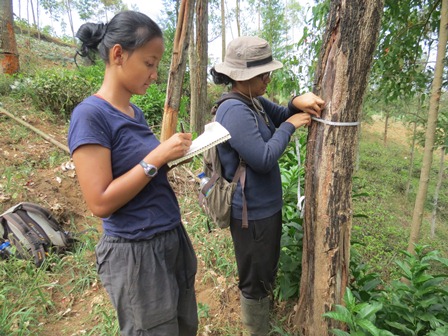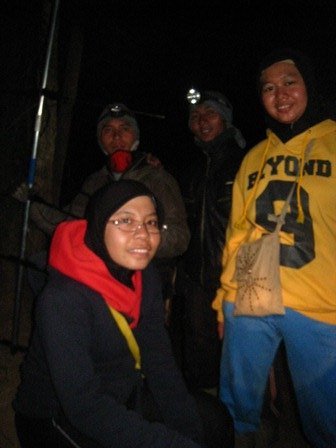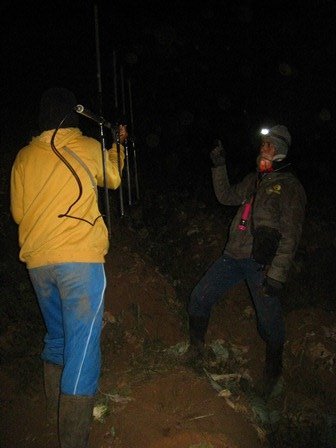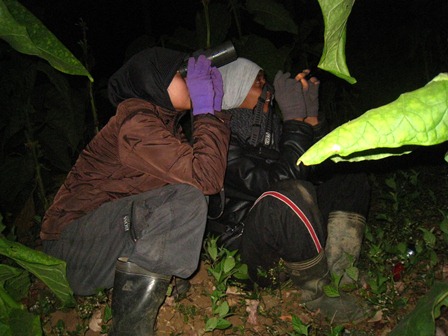 This month Salamandar Field Centre had students visit from IPB (Bogor Agriculture Institute). They coincidentally had practical work (KKN-Kuliah Kerja Nyata) near the village where the Little Fireface Project is happening and heard about it from the socialisation day that we conducted in the village office. A few days before they finished their practical work, they asked if they could help out come with my observations in the night, curious to see the animal that I kept taking about throughout their stay in the area.
After seeing the 'little firefaces,' we held a little discussion of their personal opinion about the lorises amongst the local people working in the field plantations. Ajeng (with the purple gloves) came to my observations 3 times and had a really interesting point of view.  As a student from komunikasi pengembangan masyarakat discipline (communication in society development) she suggested that we expand socialization to other villages as she was facinated by the lorises she saw. She thought it was such a shame if the village people did not know that they have to protect them or did not have the knowledge to be proud of possessing the stewardship for this adorable night creature in their hometown. Another student, Hadi who had the opportunity to observe a kukang foraging and feeding, also agreed with Ajeng as he thinks that kukang is not a potential pest for local people's plantation. He felt slow lorises do nothing to harm the plantation, and even felt that kukang might help to reduce the insects in the plantation as we saw a number of kukang eats insects! It was a really interesting time to have them (2 students a night for 3 nights) and to hear what point of views other students from different intellectual disciplines' held about our study animals and to discuss what potential act each discipline could do to help the conservation of this endemic primate of Java.
Apart from students' short sighting of slow loris, two of my junior freshmen also came again to the field centre to help me taking habitat survey data from 16th-21st of August 2012 as all of our tracker have the Idul fitri holidays. During 5 days visit, Marsya and Ardian took the chance to learn how to take morphometric data of slow lorises, and have a short lecture from our PhD student, Jo about the different methods that can be used for behavioral study.  We also spotted two eagle soaring above us while we did habitat surveys and captured some photos.
Jo, me and the two students then visited our guide's house celebrate idul fitri as it was a very important day for our guides. We were served lots of food in their house and had a chance to meet their family.