...
Well, where do I even begin? I guess I should start off by introducing myself. My name is Lewis and I'm a research assistant here at the little Fireface Project. You've probably seen a few other blog posts from Francis? I'm assisting him here with his data collection for his PhD, but definitely isn't the only thing that keeps me occupied!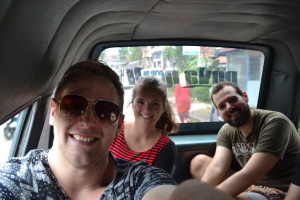 For anyone who doesn't yet know, Cipaganti is a town of no more than 3,000 inhabitants located on the side of Mt. Papandayan, an active volcano. We're cruising here at an altitude of around 1,300m above sea level and call 'Rumah Hijau' (Green House) our home. On a clear day, you can see for miles, and on a clear night, the stars blanket the sky – the shooting ones too!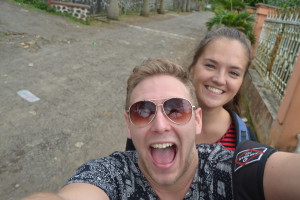 I've been here for just over two weeks now, and usually the first thing I notice whenever I visit a new destination are the types of birds I see around me. Anticlimax alert, there are very few! I didn't see any in Jakarta (the capital), and very few up here in the mountains. The environment here is extremely perturbed, with much of the primary forest cleared for crop fields. Not what I expected, but the remaining fragments are just stunning and teeming with insects (more of that on my next blog).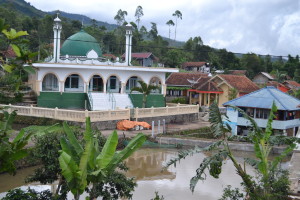 The village people are so welcoming and friendly. I get smiled and waved at from almost every house I walk past. To them, a white 'Bule' (foreigner) is a novelty. To put this into perspective, I've already attended two weddings since arriving – people I've never met before in my life. I think Jess and I (another volunteer) could give Branjelina a run for their money with the amount of pictures and interviews we've had together. I think the novelty works both ways.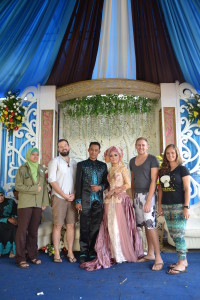 The people are also very religious and are called to prayer five times a day, two of which are the early hours of the morning when their day begins. For anyone who complains about waking up for their 9-5 job back home in England, try being them and waking up at 04:30 every day. There are many mosques here in Cipaganti, each is lined with megaphones to which their prayers are sung out of. Symphonies of religious songs can be heard rolling down the mountain as each mosque joins in with their own prayer. It can be both beautiful, yet challenging if you're catching up with sleep post loris shift!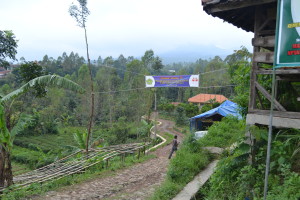 I'm quite a fussy eater, so moving in to the LFP house was a bit of a risk for me. I'm not a vegetarian, but have learned to live without meat for the time being. The food is delicious, there is so much variety and so many flavours – I'm growing fond of the spicy foods and have convinced Aconk (one of our trackers) to teach me to cook. Sundays are our days off so if ever we feel homesick, we go to Garut which is a 25 minute motorbike ride down the mountainside to Byanbong, and from there, a 45 minute bus ride. We get coffee, use the wifi, there's an arcade with the most intense dance mat I've ever seen, Pizza Hut (yes, I've already been) and more market shops than any person could lug back up the mountain.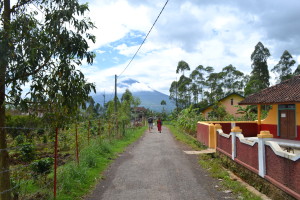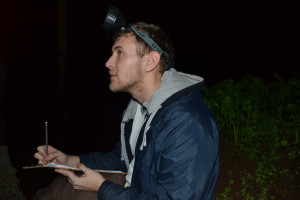 I've learned so much about the culture and the environment here and over such a short space of time too. I'm so glad to be a part of this amazing project and already have so much to write about for next week. Until then, stay tuned folks!
Lewis Castle
Research Assistant