Over the last couple of decades, wildlife documentaries have become a popular television genre. Young biologists everywhere idolise David Attenborough, Steve Backshall, and Chris Packham. But the reality of wildlife doc is often a lot messier than people expect. Film crews normally work with actors; people who can be asked to repeat sentences and movements, scripts that can be followed, and lines that can be rehearsed. When they arrive in fieldsites like ours to film animals, things can get tricky. Animals follow no script, won't repeat anything, and in the case of the loris, the challenges are endless. They are nocturnal, cryptic, small, fast, venomous… So when we get crews over, it is always with a sense of apprehension on whether they'll adjust.
As was the case with Tim and Phil. Friends of the project, we invited them to come over and help us shoot a promotional video for LFP. Although they had some experience working with animals, nothing would compare to lorises. So when I picked them up in Jakarta, I hoped they'd be able to make the switch.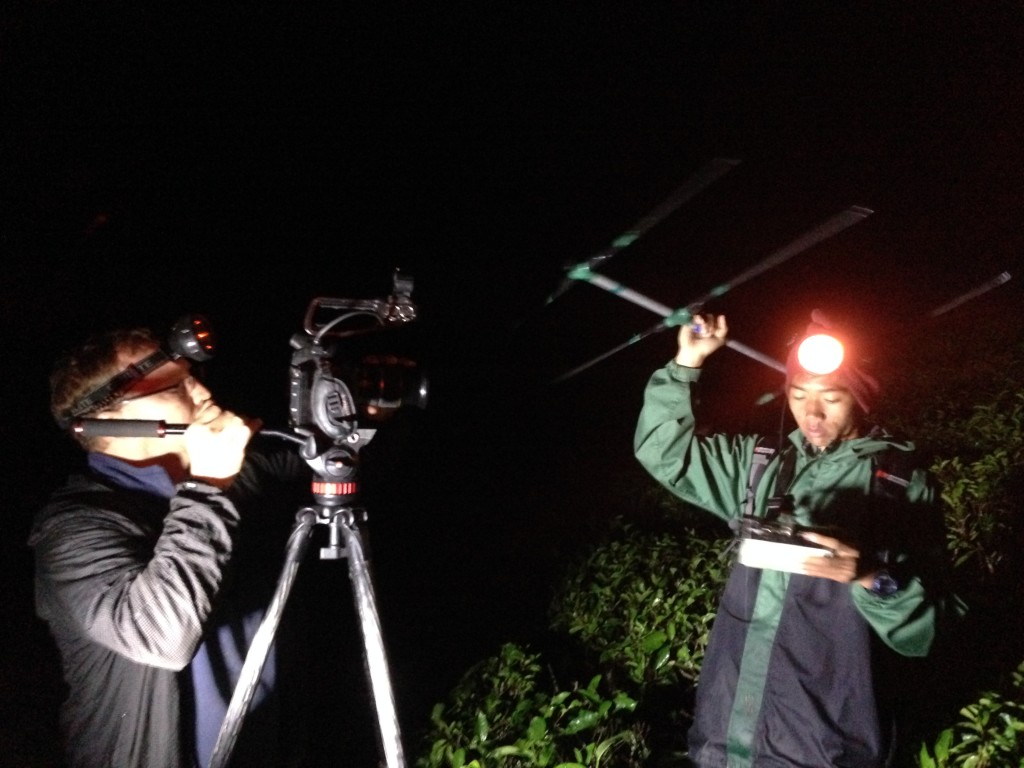 I needn't have worried. Tim is a shining ball of happiness and optimism, and as far as he concerned nothing is impossible. Even when he crashed his precious drone into a flagpost (and the crowd inhaled as one), he still had a smile on his face. Phil, his partner in crime, is a loveable, funny guy who found his way into the hearts of the local children by always letting them see what he shot and putting up with their relentless questioning.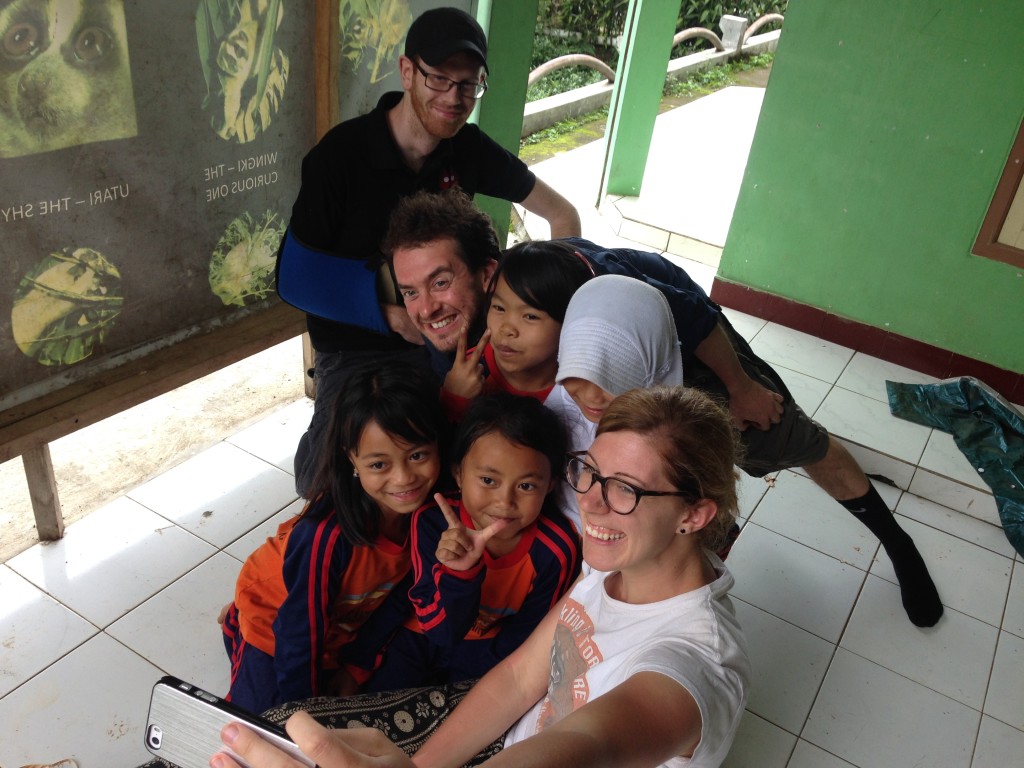 As for the lorises, they were luckier than most! On their first night, they managed to get beautiful shots of One-Eye's lovely new baby. Also Maya and her brand-new little one (who still clings to her) were caught on tape. During the days, the team would come and film us at work, interview our staff, and witness the festivities at Pride Day. It was a pleasure to have them with us for the week, and we are looking forward to seeing how our project will look on screen! So from all of us at the project, we'd like to say a big thank you to Tim & Phil.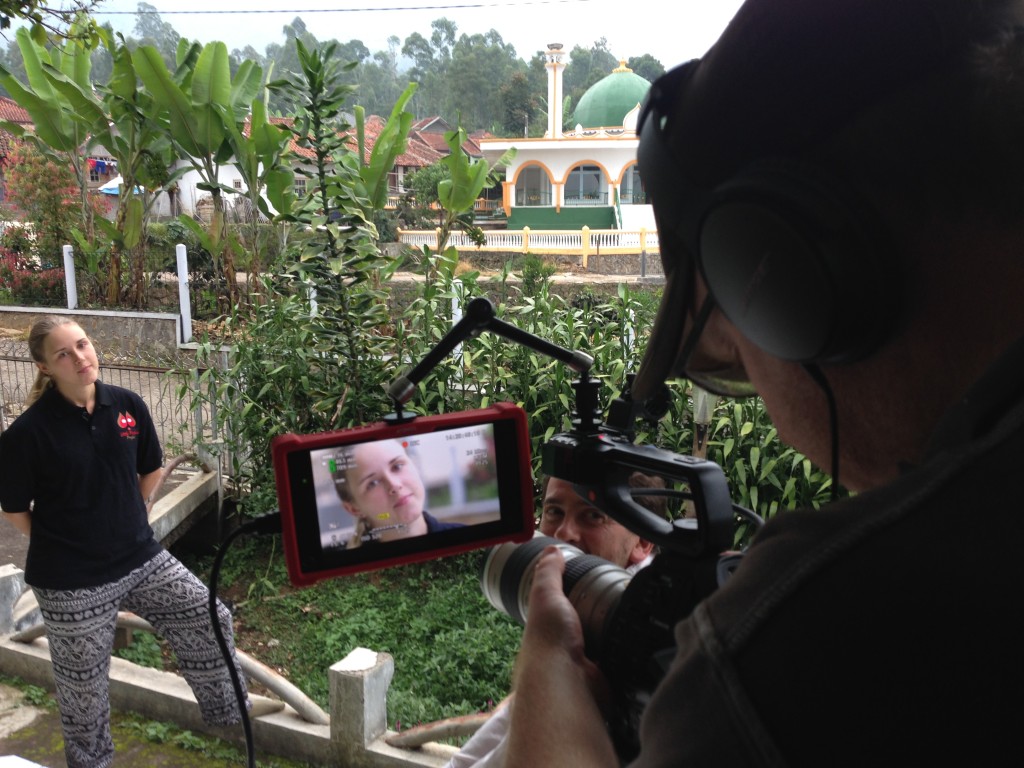 Keep an eye on our Facebook, Instagram, and website for sneak-previews and the final product in the coming weeks!
Faye Vogely, Public Relations & Outreach Officer