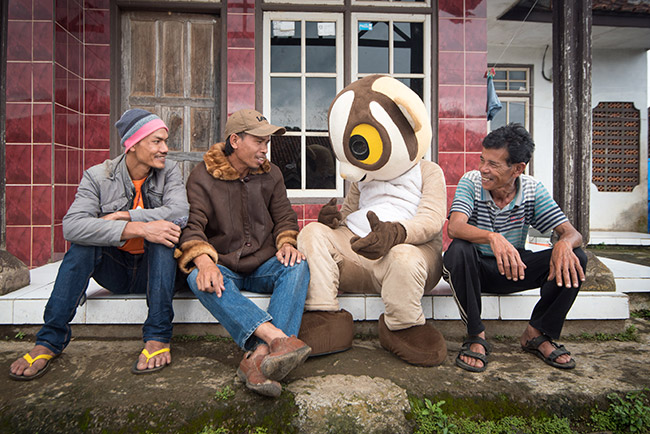 We would love all the help you can give! The Little Fireface Project can only succeed in saving slow lorises via generous donations from concerned organizations & individuals.
Donate to the slow loris fund
100% of your contribution will help protect the slow loris via supporting:
conservation education activities in slow loris range countries
field work on wild and reintroduced slow lorises
market surveys and law enforcement training initiatives
students to be able to study for Masters and PhD degrees to carry out these important studies with scholarships
An online donation system is accessible via Oxford Brookes University: please click here.
US and Canadian donors can help by sending donations payable by cheque with SLOW LORIS written on the back via the International Primate Protection League, IPPL, PO Box 766, Summerville, SC 29484, USA. They will then transfer funds to us here in the UK!
If you donate to IPPL online, please remember to tell them that the donation is for SLOW LORIS.
If you would like any other information, please get in touch.You can also write to us at:
Little Fireface Project
Professor Anna Nekaris
Oxford Brookes University
Faculty of Humanities and Social Sciences
Oxford OX3 0BP UNITED KINGDOM