Hello everyone, my name is Alex and I work as the Public Relations and Outreach Officer for the Little Fireface Project since early August.
Originally from Paris, France, I'm a graphic designer by trade. One of my jobs here is to take care of new merchandise for our online Etsy shop. I'm always looking for ideas and inspiration for new creations and during this time, I had the honour of meeting one of our current artists Amank, a woodworker who lives in our little village of Cipaganti.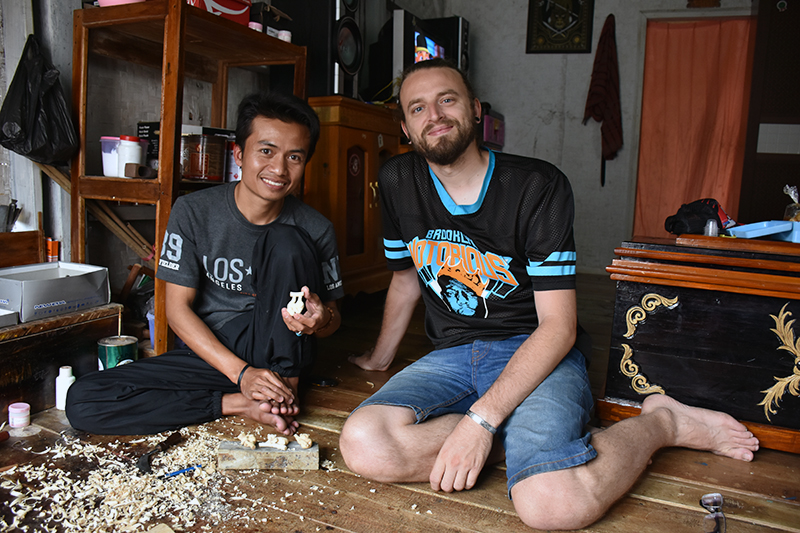 Amank is working for the Little Fireface Project since 2012. He's created a lot of different pieces, all beautiful works of art. This man has a great talent and every achievement is unique and handmade. He works with tools customised for him, and uses traditional Sundanese techniques.
It takes half a day of work to make a necklace, and a few hours for earrings. These creations are varied and he never hesitates to take on a new creative challenge.
During my visit I was able to film Amank, watch the video below to see what it looks like:
And find all of our curent amazing jewelry on Our Etsy Shop!
Alex, Public Relations and Outreach Officer